All Research Sponsored By:

Couchbase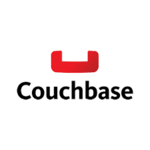 Couchbase Under the Hood
EBOOK: Read through this e-book for a close look at how the internal components of the Couchbase database (Capella, Server, and Mobile) operate with one another.
Posted: 31 Aug 2022 | Published: 31 Aug 2022


---
How to Choose a Database for Your Mobile Apps
WHITE PAPER: Check out this white paper for the essential criteria to watch out for when evaluating mobile database solutions.
Posted: 31 Aug 2022 | Published: 31 Aug 2022


---
2022 Performance Evaluation of NoSQL Databases as a Service: Couchbase Capella and MongoDB Atlas
ANALYST REPORT: Dive into this 21-page analyst report, which reveals the results of using the Yahoo! Cloud Serving Benchmark to compare the throughput and latency of Couchbase Capella and MongoDB Atlas across four business scenarios and three cluster configurations.
Posted: 30 Aug 2022 | Published: 30 Aug 2022


---
Why NoSQL Databases?
WHITE PAPER: Dive into this white paper for an overview of the modern challenges that NoSQL databases address, and discover why choosing NoSQL over relational may be the best move for your organization.
Posted: 27 Aug 2022 | Published: 27 Aug 2022


---
Choosing a Database as a Service
EBOOK: Take a look through this Gorilla Guide e-book, and receive a comprehensive overview of the key features and services you need to look for when choosing a DBaaS provider.
Posted: 27 Aug 2022 | Published: 27 Aug 2022


---
Performance Evaluation Of Nosql Databases As A Service:
ANALYST REPORT: For this report, Altoros used the YCSB benchmark to compare the performance of three popular NoSQL DBaaS products: Couchbase Capella, MongoDB Atlas, and Amazon DynamoDB. Learn how Couchbase Capella performed across the evaluated workloads and compares to the competition when it comes to latency, throughput, and more.
Posted: 13 Apr 2022 | Published: 13 Apr 2022


---
Why NoSQL Databases?
WHITE PAPER: NoSQL databases are flexible, scalable, and highly adaptable to the data management demands of modern businesses. Access this whitepaper to learn how NoSQL lets you support millions of concurrent users around the world, easily handle semi-structured and unstructured data, and keep your applications available with no downtime.
Posted: 13 Apr 2022 | Published: 13 Apr 2022


---
Magic Quadrant For Cloud Database Management Systems
ANALYST REPORT: With data management shifting rapidly to the cloud, this report is designed to help data and analytics leaders make the right technology choices in a complex market. Learn about popular cloud DBMS vendors, read real user reviews, and discover why Couchbase was recognized by Gartner for completeness of vision and ability to execute.
Posted: 25 Mar 2022 | Published: 25 Mar 2022


---
Couchbase For 5g-Powered Edge Computing
WHITE PAPER: Did you know Couchbase is the only database that supports the distributed edge computing model at every tier? This whitepaper details how you can deploy Couchbase Server and Sync Gateway as micro-data centers in a 5G network to store and process data at the edge – ensuring critical information never stops flowing to your apps.
Posted: 24 Mar 2022 | Published: 24 Mar 2022


---
Distributed Cloud and Edge Computing For 100% Uptime
WHITE PAPER: With cloud computing growing exponentially, applications that rely on the cloud for data storage and processing are showing signs of strain – especially those that require high availability and sub-second response times. This white paper explains how "edge computing" addresses those issues by keeping data closer to, or on, the devices using it.
Posted: 01 Apr 2021 | Published: 01 Apr 2021