All Research Sponsored By:

Adobe Systems Incorporated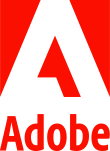 Laying The Technical Foundation For A Modern Storefront.
EBOOK: Choosing the right technical approach to building a commerce site isn't easy. It starts with deciding how much to build from scratch and where to use third-party vendors for features and functionality. Read our new eBook Laying the Technical Foundation for a Modern Storefront to explore the following approaches to building a digital storefront.
Posted: 15 Sep 2022 | Published: 15 Sep 2022


---
Head into the future of content delivery with a headless CMS
WHITE PAPER: As digital channels have grown, so have consumer expectations to interact with brands on websites, mobile, social, and more. But, with this comes a pressure to upgrade legacy content management systems that lock content in channel-specific silos, which can consume time and resources. Access this article to learn how headless CMS can help.
Posted: 14 Sep 2022 | Published: 14 Sep 2022


---
Feeding The Content-Data Loop.
WHITE PAPER: To create meaningful customer experiences, businesses must measure content performance and customer behaviors & use that experience-centric data to deliver even better CX in the future. Mastering this virtuous cycle is critical to your success. Read this white paper to learn about the 5 ways to maximise your experience-centric data.
Posted: 01 Jun 2022 | Published: 17 May 2022


---
4 Ways To A Dynamic Transformation.
WHITE PAPER: Access this white paper to discover 4 keys to transforming your digital offering and accelerating your speed to customer.
Posted: 31 May 2022 | Published: 17 May 2022


---
The business value of Adobe Commerce Cloud
ANALYST REPORT: Effective digital commerce platforms are a critical component in any strategy to capitalize on the growth of ecommerce today, but with so many providers on the market, selecting a solution can be a challenge. Explore this report to access a breakdown of the Adobe Commerce Cloud platform, from quantified benefits to business enablement & more.
Posted: 09 Nov 2021 | Published: 09 Nov 2021


---
The Complete Guide to E-signature Technology
EGUIDE: In this e-guide, learn how to streamline your document distribution process through the use of e-signature technology. Discover key differences between e-signature and digital signature applications, and review your software options with Adobe.
Posted: 01 May 2019 | Published: 01 May 2019