All Research Sponsored By:

Dataiku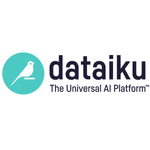 Machine Learning for High-Risk Applications
EBOOK: Today, ML systems make high-stakes decisions in high-risk applications throughout the world, but algorithmic discrimination and data privacy violations both present major risks. If you'd like to sever the potential for your ML technologies to be abused, check out this e-book for the best practices behind automated decision-making design.
Posted: 25 May 2022 | Published: 25 May 2022


---
How to Move Beyond ML Predictions: An Introduction to Causal Inference
EBOOK: Causal inference (CI), The scientific discipline that deals with the relationship of cause and effect within data, is important in that it succeeds in making predictions based off causation and not simply correlation. Access the full PDF and see how CI surpasses ML in its ability to account for the what-ifs of the future.
Posted: 23 May 2022 | Published: 23 May 2022


---
Getting Data Quality Right: A Guide for CDOs and Data Executives
EGUIDE: Data quality and accuracy is an objective not only for businesses leading the way in machine learning and AI, but for anyone who deals with customer information or any kind of data. Studies show that poor data quality can cost companies upwards of 20% of their revenue according to Gartner. Read more about data quality and how you can achieve it.
Posted: 20 May 2022 | Published: 20 May 2022


---
How To: Monitor and Detect Disaster Grant Fraud
EBOOK: It is an unfortunate fact, when disaster relief programs are established, fraud and abuse follow. Agencies that administer the release of emergency funds need security. This eBook is a step-by-step guide designed to help bolster fraud detection capabilities by using machine learning-based fraud detection. Read on to learn more about this solution.
Posted: 18 May 2022 | Published: 19 May 2022


---
CXOs: How to Successfully Implement AI Initiatives at Your Organization
EBOOK: AI is no longer seen as specialized and niche but is increasingly being integrated into an organization's daily operations. This e-book looks at how AI can improve a businesses' operations, in both the long-term and the short-term. Access the PDF to learn more about how everyday implementations of AI are changing the way companies operate.
Posted: 17 May 2022 | Published: 17 May 2022


---
AI in Banking Setting Up for & Continuing Down a Path of Success
EBOOK: The banking industry is built off data, and as the amount of data continues to grow exponentially, it is vital that banks have the tools to get the most out their data. AI integrated into banking could solve many of the problems caused by growing data supplies. Download the full e-book to learn more about how banks are using AI to achieve success.
Posted: 16 May 2022 | Published: 16 May 2022


---
3 Enterprise Trends Driving AI Into Everyday Use: 2022 and Beyond
EBOOK: Almost ¾ of all business leaders believe that AI will help deliver more efficient business processes over the coming years. In this e-book, Dataiku gives an analysis on how companies are changing the way they make use of AI. Download and read the full PDF to learn more about how AI's role in businesses is changing.
Posted: 16 May 2022 | Published: 16 May 2022


---
Introducing MLOps
EBOOK: Traditional machine learning operations were fairly simple and easy to manage; but as ML grows in complexity and scope, the old way of doing things is no longer feasible. ML projects are often started in response to C-suite goals and involve employees across the length of an organization. Check out this eBook to learn more about MLOps.
Posted: 15 Jun 2020 | Published: 19 May 2020


---
A Framework for Choosing the Right Use Cases
EGUIDE: How do you know if you AI project is a success? Learn how to define and measure AI success.
Posted: 27 Feb 2020 | Published: 27 Feb 2020


---
The State of the Market
RESOURCE: Organizations looking to incoroproate machine learning and AI into their large-scale analytics need a certain kind of infrastructure. Learn what enterprise AI platforms bring to the table and how to evaluate them.
Posted: 27 Feb 2020 | Published: 27 Feb 2020