All Research Sponsored By:

Lakeside Software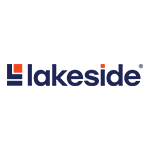 How to Deliver Better Digital Employee Experiences
EBOOK: To prepare for the long-term hybrid future of work many businesses need to improve their digital employee experiences. This white paper covers how proactively measuring, analyzing, and optimizing user experiences can lead to this goal. Download now to learn more.
Posted: 01 Feb 2022 | Published: 01 Feb 2022


---
Closing the Digital Divide with Proactive IT
VIDEO: Only 7% of employees are satisfied with their digital experience, while 60% of IT professional rate their organization's digital experiences as good or superior. What's causing this divide? Download this video to find out.
Posted: 01 Feb 2022 | Premiered: 01 Feb 2022


---
INTELLIGENT DIGITAL EMPLOYEE EXPERIENCE FOR THE NEW ERA
WHITE PAPER: A recent research report says that less than 25% of the workforce will work permanently from the office by 2025. This IDC white paper takes a closer look at the challenges businesses face with hybrid workforces, how technology impacts employee experience, and AIOps can help drive the future of work. Download now to learn more.
Posted: 01 Feb 2022 | Published: 01 Feb 2022


---
Observe, Measure and Assist: Three Emerging Ways to Drive Workforce Digital Dexterity
ANALYST REPORT: The current way of conducting system monitoring and curating SLAs fail in their ultimate goals. Access this Gartner report to explore how to improve your digital workplace strategies.
Posted: 10 Jan 2022 | Published: 10 Jan 2022


---
Best Practices: Embrace Experience-Level Agreements (XLAs)
RESOURCE: IT often uses SLAs to benchmark technology performance, but with the rising importance of employee experience, SLAs alone are ineffective. Experience-level agreements can help by quantifying employee tech experience, monitoring it, and linking it to business outcomes, but they can pose challenges of their own.
Posted: 13 Dec 2021 | Published: 14 Dec 2021


---
Support a Proactive IT Approach
EBOOK: Employees today rely heavily on their computing devices to get work done. That's why organizations need to take a more proactive approach to supporting end-user computing. This e-book explores the key differences between reactive and proactive IT strategies and how to move forward with proactive IT support. Download now to get started.
Posted: 03 Dec 2021 | Published: 03 Dec 2021


---
Inside the Watermelon How XLAs Deliver a Full Measure of Digital Employee Experience
EBOOK: XLAs (Experience Level Agreements) can be a critical tool for illustrating IT's worth to the overall business – providing greater insight into the overall organization, helping align IT with business goals, and leading to faster time to value. But how does it differ from SLAs? And how you can get started creating one? Download now to find out.
Posted: 03 Dec 2021 | Published: 03 Dec 2021


---
Keeping up with collaboration
EGUIDE: An ECM roadmap identifies the necessary operational policies, procedures and technologies to maintain an organization's digital information. Developing an ECM roadmap is an involved process, so organizations should understand best practices and steps to create one. Get started with this expert guide—which you can download after a brief survey.
Posted: 07 Oct 2021 | Published: 07 Oct 2021


---
Getting the most from your collaboration tools
EGUIDE: Take a brief survey to access this expert guide—which provides tips for getting the most out of your collaboration tools, and preventing common problems like content sprawl, searchability, and more.
Posted: 07 Oct 2021 | Published: 07 Oct 2021


---
Why End-User Experience Is the Most Important Metric in IT
WHITE PAPER: IT teams are increasingly evaluating end-user experience management solutions to heal technology pain points and improve employee experience. Read this exclusive Forrester New Wave report to learn why end-user experience is now the most important metric in IT.
Posted: 27 Sep 2021 | Published: 27 Sep 2021


---
The Futureof Digital Workplaces
RESEARCH CONTENT: According to a recent report, most top remote work challenges can be solved with digital experience (DEX) solutions. This paper takes a deep dive into that topic, exploring why DEX is more important than ever before, the key reasons poor DEX is still a problem, and the solutions you can implement to improve on it. Download now to learn more.
Posted: 24 Sep 2021 | Published: 24 Sep 2021


---
Let's Get to Work
EBOOK: Remote work may have been a last-ditch solution in the middle of the pandemic, but now it's become clear that remote work is here to stay – and it's time for organizations to adapt. So how to get started eliminating digital friction for remote work success? Open up this eBook to find out.
Posted: 24 Sep 2021 | Published: 24 Sep 2021