All Research Sponsored By:

SAS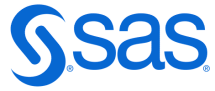 Reuters Webinar Video
VIDEO: Given how costly customer acquisition is, it is essential that companies invest in customer loyalty. However, true customer centricity cannot be achieved without looking at the entire customer journey. Watch this video panel as industry experts address the question: what does it take to create a 21st century customer-first insurance provider?
Posted: 17 Jun 2022 | Premiered: 17 Jun 2022


---
The Secrets Of Delivering Exceptional Customer Experience
EBOOK: Explore this e-book to access success stories from organizations that have radically improved their customer experience and marketing performance with the help of SAS customer intelligence analytics, driving real change in their organizations and focusing on customer needs.
Posted: 28 Apr 2022 | Published: 28 Apr 2022


---
Delivering Experiences That Win Business And Build Loyalty: Cx Champions Share Their Strategies
RESEARCH CONTENT: Explore the report to discover why only a small percentage of businesses are delivering top-quality experiences & learn what distinguishes CX champions from the rest of the pack so you can make your offerings competitive.
Posted: 23 Apr 2022 | Published: 23 Apr 2022


---
Digital Audit And Investigation: Keys To Success For Government Oversight
WHITE PAPER: Read this paper to explore how digitalization has fundamentally changed what needs to be monitored and the new tools and processes needed to detect threats from organized fraud and unintentional errors proliferated by process automation.
Posted: 23 Apr 2022 | Published: 23 Apr 2022


---
Solve marketers' biggest operational challenges and drive campaign success
WHITE PAPER: Tap into this white paper to see how SAS can help you navigate common customer engagement issues and drive campaign success.
Posted: 23 Apr 2022 | Published: 23 Apr 2022


---
How to deploy analytics models faster by operationalising analytics
WHITE PAPER: With analyst firms including IDC and Gartner estimating that only 35% to 50% of analytics models have been deployed, it's clear that model deployment is too difficult and too time consuming. This e-book will show you how you can overcome difficulties related to data and operationalizing analytics. Access your copy today.
Posted: 22 Apr 2022 | Published: 22 Apr 2022


---
Exploring The True Economic Value Of Sas® Cloud
WHITE PAPER: This white paper explores the costs associated with running SAS Cloud on Azure through a managed application service construct, considering how it impacted one company's cloud spend and IT infrastructure. Read on to learn how they saw excellent economic value when they moved their analytics workloads to the cloud in partnership with SAS.
Posted: 21 Apr 2022 | Published: 21 Apr 2022


---
Leveraging Analytics To Combat Digital Fraud In Financial Organisations
ANALYST REPORT: This discussion between the IIA and Ian Holmes of SAS explores how analytics offerings can be used to defend financial organizations during today's new waves of fraud and threat. Access your copy of this discussion to learn how both traditional banks and young fintech organizations alike can use analytics to fight fraud and prevent cybercrime.
Posted: 20 Apr 2022 | Published: 20 Apr 2022


---
Delivering Insight And Innovation With Sas® Viya® On Microsoft Azure
EBOOK: Leading enterprises agree that advanced analytics have overhauled the nature of industry competition, but data analytics only drive success when enabling intelligent decision making. Check out this e-book to see how SAS Viya enables organizations to make intelligent, data-driven business decisions faster.
Posted: 18 Apr 2022 | Published: 18 Apr 2022


---
Navigating The New AML Compliance Landscape
WHITE PAPER: This interview features AML experts from SAS as they discuss key AML developments, including the AI-infused post-pandemic AML landscape and best practices in AML modernization. Access your copy of this interview to learn some of the biggest expected developments and discover how you can infuse AI and ML into your AML efforts in an effective manner.
Posted: 16 Apr 2022 | Published: 16 Apr 2022


---
Enabling Data And Analytics In The Cloud
WHITE PAPER: Organizations that can interpret enterprise data are equipped to win in the digital economy, but deployment and maintenance issues can create a burdensome analytics debt. Check out SAS's white paper on managed application services and discover the right cloud analytics solution for your enterprise.
Posted: 15 Apr 2022 | Published: 15 Apr 2022


---
IT Leaders Are Really Asking About Sas® And Microsoft Azure – And The Straight Answers They Deserve To Hear
WHITE PAPER: While the value of analytics might be obvious, that doesn't address the tougher questions you might be asking—like why even bother migrating SAS when Azure has plenty of built-in analytics tools? Explore this white paper to uncover answers to 5 of these hard questions, helping you understand what underpins successful cloud analytics projects.
Posted: 15 Apr 2022 | Published: 15 Apr 2022


---
SAS® FOR INSURANCE Enhancing the Insurance Customer Journey
EBOOK: The insurance industry is constantly evolving, and insurers need to re-examine their strategy to stand out from the competition. Read on to learn how you can enhance your insurance customer journey with SAS solutions.
Posted: 01 Apr 2022 | Published: 01 Apr 2022


---
Outrunning Risk with Cloud
WHITE PAPER: Supercharged risks are running circles around banking risk models. Open this white paper to learn how the cloud can keep you one step ahead.
Posted: 30 Mar 2022 | Published: 30 Mar 2022


---
Operational Marketing: From hard work to heroic performance
WHITE PAPER: See how SAS can help you navigate common customer engagement issues and drive campaign success in this white paper.
Posted: 06 Dec 2021 | Published: 13 Aug 2021


---
Governments leading through change
WHITE PAPER: Government agencies across the world were embracing digital transformation even before COVID-19 disrupted the planet and forced governments to lean on analytics more than ever. Access this e-book to learn how government agencies are using analytics and taking it to new heights with AI and machine learning, in a variety of use cases during COVID-19.
Posted: 08 Feb 2021 | Published: 02 Oct 2020


---
Operationalizing analytics: What it is, why it matters and how to get started
WHITE PAPER: Why is it that most analytics models are never finished or fully deployed? And those that are deployed take longer than necessary? The answer is that a lack of strategy, expertise, and organization can stunt model development. Read on to learn how you can learn lessons from DevOps to create a holistic and effective analytics deployment pipeline.
Posted: 08 Feb 2021 | Published: 29 Sep 2020