All Research Sponsored By:

Ensono Limited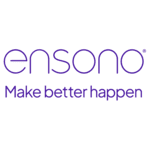 Global data and risk analytics provider modernizes and migrates mainframe applications to public cloud (AWS)
CASE STUDY: In this case study, learn how a data and risks analytics provider partnered with Ensono to moved business critical applications to the public cloud (AWS), including the client's largest mainframe CPU consuming application. Read on to uncover how they realized 3 major outcomes.
Posted: 10 Aug 2022 | Published: 10 Aug 2022


---
Choices for Mainframe Modernization
ANALYST REPORT: Mainframes often support the most critical business functions, yet many companies still choose to carry outdated and limited legacy mainframes. Learn key considerations for mainframe modernization using data from this analyst report to reduce your complexity, risk and running cost of IT.
Posted: 09 Aug 2022 | Published: 09 Aug 2022


---
Mainframe with cloud-like capabilities comes to the Sunshine State with Ensono's Mainframe-as-a-Service
CASE STUDY: The State of Florida's NWRDC was approaching a juncture with mainframe servers aging and one needing to be replaced soon as it approached end of support. Access this case study to learn how Ensono's proposed plan of NWRDC leveraging its remote-hosted mainframe-as-a-service solution helped the state of Florida.
Posted: 06 Aug 2022 | Published: 06 Aug 2022


---
Strategies for Designing an Agile, Secure and Cost-Optimizing Cloud Transformation
WHITE PAPER: Many organizations fail to accurately capture and understand broader business objectives during their cloud journey. Access this white paper to learn strategies for designing an agile, secure and cost-optimizing cloud transformation that requires a methodical approach.
Posted: 05 Aug 2022 | Published: 05 Aug 2022


---
Next-Gen Private/Hybrid Cloud– Data Center Solutions and Services
ANALYST REPORT: ISG research found that while colocation companies are rapidly building large, new data centers, they are mostly used by managed hosting or cloud providers, not by public sector organizations directly. Access this research report to learn provider strengths, challenges and differentiators.
Posted: 03 Aug 2022 | Published: 04 Aug 2022


---
Heightened Expectations in the Insurance Industry Demand Agile Processes and Technologies
WHITE PAPER: Without a strong and flexible IT foundation, insurers spend much more to gain business agility as legacy systems cannot keep pace with the demands of accelerating innovation. In this paper, uncover how to manage and modernize your existing systems and take full advantage of the cloud to design and build new systems and applications. Access it here.
Posted: 06 Apr 2022 | Published: 06 Apr 2022


---
Insurance CEO Spotlight on Technology
WHITE PAPER: To succeed in today's hyper-competitive markets, insurers must adopt new tools and practices. Download this white paper to explore key things to consider before moving forward, and uncover how to create a hybrid IT foundation that will help bring your organization into the insurance spotlight.
Posted: 06 Apr 2022 | Published: 06 Apr 2022


---
Insurance Industry Spotlight: AM Best's Innovation Scoring and Assessment
WHITE PAPER: In this white paper, see AM Best's innovation scoring and assessment for insurance companies who are on the brink of innovation – and what they recommend to push them over the edge. Download now to learn more.
Posted: 05 Apr 2022 | Published: 05 Apr 2022


---
Ensono Cloud Clarity: A Snapshot of the Cloud in 2021
WHITE PAPER: In this State of the Cloud in 2021 report, explore key findings around multi-cloud, cloud security, private cloud, and data sensitivity in the cloud. Save your copy of the report here.
Posted: 29 Oct 2021 | Published: 29 Oct 2021


---
Protect, Detect and Respond: Mainframe Threat Detection for Insurers
RESOURCE: Do insurers have blind spots when it comes to protecting their data and networks? Many actively ignore significant risk due to a lack of visibility, expertise and real-time tools. What can be done to compliantly get a better view of possible malicious activity? Download this guide to learn how mainframe threat detection can help.
Posted: 03 Jun 2021 | Published: 11 Mar 2021


---
IT Security Alert for Insurers: 8 Ways to Reduce Risk, Optimize Costs Right Now To Enable Transformation
RESOURCE: As customers demand greater flexibility, options and mobile service, insurers' technology investments must improve agility, speed to market and data insights. Download this checklist to find out 8 ways Ensono can help insurers optimize and modernize mainframes, infrastructure and cloud.
Posted: 02 Jun 2021 | Published: 02 Jun 2021


---
IT Accelerates M&A Integration: Checklist for Insurers to Ensure a Speedy and Secure Integration
RESOURCE: Today, insurers are merging, acquiring and divesting business units at an accelerated rate. But without rigorous preparation and a flexible IT foundation, an insurance merger can become an integration nightmare. Download this checklist to learn 5 important considerations to make for IT integration before, during and after a merger or acquisition.
Posted: 02 Jun 2021 | Published: 11 Mar 2021


---
Winning the M&A Race: How IT Creates Value for Insurers
WHITE PAPER: Right now, insurers are facing many new challenges. They need to create new digital experiences to increase customer engagement, as well as modernize their existing IT. Open up this paper to take a closer look at IT integration challenges, increasing business values during M&A, strategies for migrating your applications, and more.
Posted: 02 Jun 2021 | Published: 02 Jun 2021


---
Security and Compliance: A Bird's Eye View of Transformation
RESOURCE: With cyberattacks in the news now more than ever, insurance agencies are under increased pressure to modernize IT to ensure security and compliance. Download this guide to learn how placing emphasis on your mainframe can help you build a secure, audit-proof environment for your data, applications and networks.
Posted: 01 Jun 2021 | Published: 11 Mar 2021


---
Re-Prioritizing Security and Mainframe to Meet Current Challenges
RESOURCE: Right now, 81% of US public sector organizations have blind spots in their IT infrastructure. To fix this, consider securing your mainframe. Mainframe security provides more context into threats, compliance, identity and more. Read this resource to learn how Ensono can help you get started in your mainframe security journey.
Posted: 29 Apr 2021 | Published: 12 Feb 2021


---
State and Local Alert
WHITE PAPER: Citizens today expect access to government services to be easy, simple, fast and mobile. However, there are too many government limitations. By modernizing the mainframe, governments can improve overall performance and agility, without the need to migrate. Open this white paper now to learn how.
Posted: 26 Apr 2021 | Published: 26 Apr 2021


---
Lock in your security maturity through strategic mainframe modernization
WHITE PAPER: Today's state and local government IT leaders are grappling with increasing vulnerabilities and threats to critical IT infrastructure as well as complex compliance requirements. Download this guide to learn how investment in mainframe modernization can help these organizations to maintain, secure and control data, applications and networks.
Posted: 23 Apr 2021 | Published: 13 Feb 2021


---
Combining the power of our proprietary platform with our consulting services to provide deep business insights
WHITE PAPER: According to a recent survey, 80% of organizations are either completely blind or have gaps in monitoring their cloud environments. Open up this white paper to see how to get the broad visibility and deep insights you need to gain control of your diverse IT environments, while saving both time and money for your organization.
Posted: 21 Apr 2021 | Published: 21 Apr 2021


---
Why are Software and Licensing Costs Eating Up Your Budget?
WHITE PAPER: Mainframe monthly licensing charges can easily eat up 30% of your IT budget, not including all the hidden costs like penalties for non-compliance or waste from over-licensing. Download this checklist to see other factors affecting software licensing costs that you need to consider and get started lowering your mainframe costs.
Posted: 15 Apr 2021 | Published: 15 Apr 2021


---
Solutions that appeal
WHITE PAPER: This guide takes a closer look at the many approaches to mainframe billing, and how to ensure you aren't carrying the entire cost of your state-owned mainframe by only paying for the pieces you consume. Open now to get started.
Posted: 25 Mar 2021 | Published: 25 Mar 2021


---
How to Choose Your Mainframe Modernization Strategy
WHITE PAPER: Before losing valuable time and costs moving to the cloud, organizations should consider the benefits of modernizing their existing mainframe investment. Download this white paper to uncover three strategies for mainframe modernization in your organization.
Posted: 08 Feb 2021 | Published: 11 Dec 2020


---
Optimize today to transform tomorrow
WHITE PAPER: While keeping the lights on seems less exciting than dramatic cloud migrations, it still deserves your attention—in fact, it's still eating up some 70-80% of your budget. A distributed environment can make this investment worth it. Learn how in this guide.
Posted: 08 Feb 2021 | Published: 31 Aug 2020


---
How to Test Your Company's Disaster Preparedness
DATA SHEET: Companies that encounter the most surprises during a disaster are the ones that don't test their BCDR plans or perform tests that aren't as close to reality as possible. Access this data sheet to learn the questions you should be asking about your BCDR plan, why testing will make your BCDR plans stronger, and helpful scenarios to test.
Posted: 08 Feb 2021 | Published: 19 Jun 2020


---
Digital Disruption In the Insurance Sector
WHITE PAPER: Many insurance companies have a lot of on-prem assets that represent years of investment. Even in the age of cloud computing, they aren't abandoning these resources—they are shifting them to augment their cloud. Read this white paper to learn about the state of cloud computing in the insurance sector, and how it might evolve in the coming year.
Posted: 08 Feb 2021 | Published: 31 Dec 2019


---
Don't Know Where to Start With Migrating to the Cloud? Here's One Answer.
VIDEO: Check out this video to learn about re-platforming all of your old hardware to get all the scalable, smart and secure benefits of the cloud.
Posted: 08 Feb 2021 | Premiered: 28 Jan 2019