All Research Sponsored By:

Ensono Limited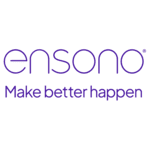 WBR Mainframe Performance Capacity and TCO
WEBCAST: Tune in to this Ensono webinar to find out, in which you'll learn the secrets of optimising mainframe performance, capacity, and TCO.
Posted: 12 Jan 2023 | Premiered: Jan 13, 2023


---
WBR Bridging the Gap Mainframe Predicting App Migration Workload
WEBCAST: Tune in to this Ensono webinar for a close look at the essentials of mainframe predictability, and learn how to get started with a forecast model that fits your organization's needs.
Posted: 12 Jan 2023 | Premiered: Jan 13, 2023


---
WBR Harnessing the Power of the Cloud 2022
WEBCAST: When your business undergoes a digital transformation, you will inevitably encounter cloud challenges, such as the struggle to enable visibility across multi-cloud platforms. In the face of such challenges, how can you map out a successful journey to the cloud? Watch this webcast to access 7 elements to factor into your cloud migration plan.
Posted: 08 Dec 2022 | Premiered: Dec 9, 2022


---
How Successful Retailers Think About Strategy and Technology
WEBCAST: As more companies continue to embrace the digital transformation, many are learning to leverage digitally-enabled retail in order to combat recent disruption. Watch this webinar to hear insight from retail and engagement specialists, as they discuss the best practices that retailers can use to accelerate digital transformation in their business.
Posted: 14 Nov 2022 | Premiered: Oct 19, 2022


---
Modernizing the Mainframe While Preserving IT Investments and Managing Risk
WHITE PAPER: Fragmented data, exceeded budget, data risk—these are 3 challenges common to mainframe modernization. To avoid these challenges and facilitate a smooth transformation, many organizations utilize a tool or service. One such service is Application Migration Methodology (AMM). Read this white paper to understand AMM's 5 steps.
Posted: 28 Oct 2022 | Published: 28 Oct 2022


---
Mini Guide: Is Mainframe Modernization Right for Your Organization?
WHITE PAPER: Is your business considering mainframe modernization? The time to modernize your mainframe is now. Dig into this white paper to start your modernization journey to enable cost savings, streamline operations and take advantage of new capabilities.
Posted: 25 Oct 2022 | Published: 25 Oct 2022


---
Accelerating Clients' Applications and Data Modernisation Journeys
EGUIDE: The longer you maintain legacy applications and systems, the more expensive it will become. The cost of legacy skills and license costs will continue to tick upward until you make the move to modern platforms. This white paper explains how your organization can accelerate your application and data modernization journey today. Get started here.
Posted: 15 Oct 2022 | Published: 15 Oct 2022


---
Part 2 Competitive advantage What's the mainframe got to do with it
WEBCAST: Tune in to this webinar for a close look at modern mainframe modernization strategies, the evolution and commercial benefits a new approach can deliver, and how a new mainframe playbook can grant your organization a competitive advantage
Posted: 22 Sep 2022 | Premiered: Sep 22, 2022


---
The Total Economic Impact Of Ensono IT Infrastructure Management Services
ANALYST REPORT: In today's evolving workforce, enterprises considering outsourcing must look beyond hard cost savings to enable activities that accelerate innovation, improve retention and create differentiation, according to a Forrester report. Access now to explore the ROI enterprises may realize by deploying Ensono's IT infrastructure management services.
Posted: 30 Aug 2022 | Published: 30 Aug 2022


---
Global data and risk analytics provider modernizes and migrates mainframe applications to public cloud (AWS)
CASE STUDY: In this case study, learn how a data and risks analytics provider partnered with Ensono to moved business critical applications to the public cloud (AWS), including the client's largest mainframe CPU consuming application. Read on to uncover how they realized 3 major outcomes.
Posted: 10 Aug 2022 | Published: 10 Aug 2022


---
Choices for Mainframe Modernization
ANALYST REPORT: Mainframes often support the most critical business functions, yet many companies still choose to carry outdated and limited legacy mainframes. Learn key considerations for mainframe modernization using data from this analyst report to reduce your complexity, risk and running cost of IT.
Posted: 09 Aug 2022 | Published: 09 Aug 2022


---
Mainframe with cloud-like capabilities comes to the Sunshine State with Ensono's Mainframe-as-a-Service
CASE STUDY: The State of Florida's NWRDC was approaching a juncture with mainframe servers aging and one needing to be replaced soon as it approached end of support. Access this case study to learn how Ensono's proposed plan of NWRDC leveraging its remote-hosted mainframe-as-a-service solution helped the state of Florida.
Posted: 06 Aug 2022 | Published: 06 Aug 2022


---
Strategies for Designing an Agile, Secure and Cost-Optimizing Cloud Transformation
WHITE PAPER: Many organizations fail to accurately capture and understand broader business objectives during their cloud journey. Access this white paper to learn strategies for designing an agile, secure and cost-optimizing cloud transformation that requires a methodical approach.
Posted: 05 Aug 2022 | Published: 05 Aug 2022


---
Next-Gen Private/Hybrid Cloud– Data Center Solutions and Services
ANALYST REPORT: ISG research found that while colocation companies are rapidly building large, new data centers, they are mostly used by managed hosting or cloud providers, not by public sector organizations directly. Access this research report to learn provider strengths, challenges and differentiators.
Posted: 03 Aug 2022 | Published: 04 Aug 2022


---
Competitive Advantage: What's The Mainframe Got to Do with It?
WEBCAST: Dive into this webinar for a close look at how your organisation's current mainframe may be hindering your growth goals.
Posted: 07 Jul 2022 | Premiered: Jul 7, 2022


---
Modernising the mainframe: Key challenges and the state of play
WHITE PAPER: Ensono undertook research to understand what businesses are keeping on the mainframe, what they are migrating, and how your enterprise can future-proof your mainframe investment. Read the Executive Summary and see where these innovative organisations are heading with their strategy.
Posted: 13 Apr 2022 | Published: 13 Apr 2022


---
Heightened Expectations in the Insurance Industry Demand Agile Processes and Technologies
WHITE PAPER: Without a strong and flexible IT foundation, insurers spend much more to gain business agility as legacy systems cannot keep pace with the demands of accelerating innovation. In this paper, uncover how to manage and modernize your existing systems and take full advantage of the cloud to design and build new systems and applications. Access it here.
Posted: 06 Apr 2022 | Published: 06 Apr 2022


---
Insurance CEO Spotlight on Technology
WHITE PAPER: To succeed in today's hyper-competitive markets, insurers must adopt new tools and practices. Download this white paper to explore key things to consider before moving forward, and uncover how to create a hybrid IT foundation that will help bring your organization into the insurance spotlight.
Posted: 06 Apr 2022 | Published: 06 Apr 2022


---
Insurance Industry Spotlight: AM Best's Innovation Scoring and Assessment
WHITE PAPER: In this white paper, see AM Best's innovation scoring and assessment for insurance companies who are on the brink of innovation – and what they recommend to push them over the edge. Download now to learn more.
Posted: 05 Apr 2022 | Published: 05 Apr 2022


---
Make The Most Of Your Mainframe Performance
EBOOK: Read this e-book to learn how you can cut costs, improve performance, and optimise applications with Ensono's Mainframe Performance and Capacity Assessment.
Posted: 22 Mar 2022 | Published: 17 Mar 2022


---
Ensono Cloud Clarity: A Snapshot of the Cloud in 2021
WHITE PAPER: In this State of the Cloud in 2021 report, explore key findings around multi-cloud, cloud security, private cloud, and data sensitivity in the cloud. Save your copy of the report here.
Posted: 29 Oct 2021 | Published: 29 Oct 2021


---
Moderinising the Mainframe: Key Challenges in 2021
RESEARCH CONTENT: As organisations move forward with digital transformation plans, it is important that mainframes are updated to address today's business challenges. Check out this research paper to learn more about these key challenges and learn how you can overcome them through a hybrid approach of both mainframe and the public cloud.
Posted: 16 Sep 2021 | Published: 16 Sep 2021


---
Protect, Detect and Respond: Mainframe Threat Detection for Insurers
RESOURCE: Do insurers have blind spots when it comes to protecting their data and networks? Many actively ignore significant risk due to a lack of visibility, expertise and real-time tools. What can be done to compliantly get a better view of possible malicious activity? Download this guide to learn how mainframe threat detection can help.
Posted: 03 Jun 2021 | Published: 11 Mar 2021


---
IT Security Alert for Insurers: 8 Ways to Reduce Risk, Optimize Costs Right Now To Enable Transformation
RESOURCE: As customers demand greater flexibility, options and mobile service, insurers' technology investments must improve agility, speed to market and data insights. Download this checklist to find out 8 ways Ensono can help insurers optimize and modernize mainframes, infrastructure and cloud.
Posted: 02 Jun 2021 | Published: 02 Jun 2021


---
IT Accelerates M&A Integration: Checklist for Insurers to Ensure a Speedy and Secure Integration
RESOURCE: Today, insurers are merging, acquiring and divesting business units at an accelerated rate. But without rigorous preparation and a flexible IT foundation, an insurance merger can become an integration nightmare. Download this checklist to learn 5 important considerations to make for IT integration before, during and after a merger or acquisition.
Posted: 02 Jun 2021 | Published: 11 Mar 2021