All Research Sponsored By:

Change Healthcare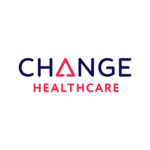 Prioritizing Investment in the RCM Patient Experience
WHITE PAPER: Fortunately, healthcare providers can take focused, effective action to streamline their RCM-related patient interactions—and thereby improve their financial performance while also providing patients with better access to the clinical care they need.
Posted: 20 Mar 2023 | Published: 20 Mar 2023


---
The Value of Automating the Follow-Up Management Process for All Actionable Imaging Findings
WEBCAST: Learn ways to help reduce errors and enable the timely capture of incidental actionable finding recommendations that will help ensure follow-up care is complete, eliminate inefficient workflow processes that waste physician and staff's valuable time, and improve patient care through AI driven closed-loop communication processes.
Posted: 09 Jan 2023 | Premiered: Jan 9, 2023


---
How to Streamline Workflows for Companies That Need Payer Data
WEBCAST: Many companies need information from healthcare insurers for their own businesses. Often, however, they must ask their customers to supply the required data—or they need to build and maintain connections with many different payers. The result? Data retrieval that can be unreliable, nonstandard, and far too time-consuming.
Posted: 06 Dec 2022 | Premiered: Nov 10, 2022