All Research Sponsored By:

Change Healthcare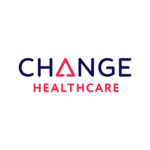 Are Paper Payments Becoming a Thing of the Past?
WHITE PAPER: As healthcare administration costs continue to rise, major payers like UnitedHealthcare and Aetna are now mandating electronic payments. With this shift, it's clear that more payers will embrace e-payments—especially when there are multiple options for receiving them.
Posted: 08 Nov 2022 | Published: 04 Nov 2022


---
Create Effective RFPs for RCM Services and Technology
WHITE PAPER: Healthcare providers are under intense pressure to improve every facet of RCM, from revenue integrity to patient contact centers. Here's how to make sure you aim for the right target—and ask your prospective vendors the right questions.
Posted: 08 Nov 2022 | Published: 19 Oct 2022


---
Humanizing Revenue Cycle Management
WHITE PAPER: Business leaders across industries understand the critical importance of customer experience. As choices proliferate, technology evolves, and expectations rise, the power to make or break a business increasingly lies with consumers.
Posted: 07 Nov 2022 | Published: 20 Oct 2022