All Research Sponsored By:

Vyopta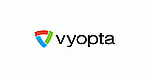 Transform your Conference Rooms for Next-Gen Meetings
EGUIDE: Find out what IT leaders can do to create a consistent, positive meeting room experience for end users with a unified strategy for coordinating collaboration and communications tools.
Posted: 04 Dec 2018 | Published: 29 Nov 2018


---
Your Guide to Unified Communications Analytics and Integration
EGUIDE: Even with unified communications and collaborations (UCC) in place, you may still be working with legacy tools or multi-vendor environments that complicate the task of managing your infrastructure. In this e-guide, hear from 2 research experts on the state of UCC management, analytics, and integration.
Posted: 19 Nov 2018 | Published: 15 Nov 2018