All Research Sponsored By:

CrowdStrike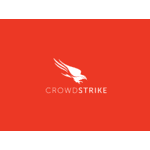 WHAT LEGACY ENDPOINT SECURITY REALLY COSTS
WHITE PAPER: Legacy endpoint security tools are unable to maintain adequate protection in today's cloud-heavy IT environments. Read this white paper to learn more about the shortcomings of legacy endpoint security tools and explore a cloud-native approach for better endpoint security.
Posted: 04 Mar 2022 | Published: 05 Mar 2022


---
5 CRITICAL CAPABILITIES FOR MODERN ENDPOINT SECURITY
EBOOK: A lack of visibility and scalability in today's expansive cloud environments poses a serious challenge to the security and IT teams charged with protecting endpoints — and legacy security systems often can't keep up with today's sophisticated threats. Access this e-book to learn about 5 critical capabilities for modern endpoint security.
Posted: 04 Mar 2022 | Published: 04 Mar 2022