All Research Sponsored By:

Bitdefender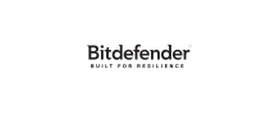 Ransomware Technical Whitepaper
WHITE PAPER: Ransomware has become a leading concern for the modern cybersecurity professional, and with the growing prevalence ransomware as a service, the threat doesn't appear to be going anywhere anytime soon. Read this white paper, to gain deeper insights into ransomware by investigating how hackers plan out and execute their attacks.
Posted: 02 Aug 2022 | Published: 02 Aug 2022


---
Navigating the challenging world of Linux container security
EBOOK: Linux was long believed to be essentially "bulletproof" when it came to viruses, due to its boasting very strong internal security precautions. Read this e-book, in which Bitdefender investigates the importance of defending Linux, especially considering the acceleration with which software developers are adopting containers.
Posted: 14 Jul 2022 | Published: 14 Jul 2022


---
The Changing World of Cybercrime
PRODUCT OVERVIEW: Over the coming years, cybercrime is estimated to cost the world $10.5 trillion. Threat intelligence is a key tool for preventing attacks and can help organization's avoid financial disaster. Read this product overview to learn about Bitdefender's Threat Intelligence, which is customized to defend each organization from its most pressing threats.
Posted: 03 Jun 2022 | Published: 03 Jun 2022


---
2021 BITDEFENDER GLOBAL REPORT: CYBERSECURITY AND ONLINE BEHAVIORS
ANALYST REPORT: Autofill and password managers are used most often by 25-44 year-olds, while storing passwords on an electronic file is more popular in the 18-44 age group, according to a Cybersecurity and Online Behaviors survey report of 10,100+ respondents. Read on to discover a complete look at these survey findings.
Posted: 09 Mar 2022 | Published: 09 Mar 2022


---
Bitdefender GravityZone Ultra Suite
DATA SHEET: Relying on highly effective prevention, automated threat detection and response technologies, GravityZone Ultra is designed to sharply limit the number of incidents requiring manual analysis. Access this data sheet to learn how you can gain 4 key benefits.
Posted: 08 Mar 2022 | Published: 08 Mar 2022


---
National furniture designer brings multiple security layers under one roof
CASE STUDY: In this case study, a national furniture designer partnered with Bitdefender GravityZone Enterprise Security to protect 4,000 physical workstations, Android devices, and 200 virtual desktops and 130 virtual servers. Access this case study to learn how they realized 5 key benefits.
Posted: 08 Mar 2022 | Published: 08 Mar 2022


---
City of Chubbuck keeps resident services online with cybersecurity
CASE STUDY: Read this case study to fully understand how Bitdefender helped this city government eliminated security breaches, relieves security administration time by 50 percent, and increases employee workstation performance.
Posted: 05 Mar 2022 | Published: 05 Mar 2022


---
Bitdefender Advances Cloud Workload Security for Containers and Linux Environments
WHITE PAPER: Bitdefender announced GravityZone Security for Containers, expanding its cloud workload security (CWS) offering with run-time support for containers and Linux kernel independence. Read this white paper to learn all the benefits and offerings of GravityZone Security for Containers.
Posted: 05 Mar 2022 | Published: 05 Mar 2022


---
Bitdefender Managed Detection & Response Service
DATA SHEET: Today's cyberthreats are growing in their volume and sophistication, and security teams are facing increased pressure to address these threats while their resources to do so diminish – so what can be done to remedy this? Read this datasheet to learn more about the benefits of MDR and discover the key features of Bitdefender's MDR offering.
Posted: 02 Mar 2022 | Published: 03 Mar 2022


---
GravityZone Security for Virtualized Environments
PRODUCT OVERVIEW: Tap into this solution brief to learn how GravityZone offers a low-profile security service that helps businesses manage IT risks without losing the benefits of scalable infrastructure.
Posted: 02 Mar 2022 | Published: 03 Mar 2022


---
The Radicati Group, Inc. Endpoint Security - Market Quadrant 2020 *
RESEARCH CONTENT: Endpoint security has become a top priority in 2020 – but threats are always evolving, so it's critical to ensure endpoints are protected with the best-in-class defenses. Read this research report from The Radicati Group for an overview of the key trends, risks and top offerings as they relate to the endpoint security market.
Posted: 04 Jan 2022 | Published: 30 Nov 2020


---
GravityZone Security for Containers
DATA SHEET: Bitdefender GravityZone Security for Containers is a platform-agnostic, security solution for containers and Linux that combines server extended EDR with advanced Linux exploit detection, and attack forensics. Access the data sheet to learn more about Bitdefender's container and cloud-native workload protection, detection and response capabilities.
Posted: 01 Oct 2021 | Published: 01 Oct 2021


---
A practical guide to effective container security
WHITE PAPER: Containers exist to help organizations improve efficiency and lower total cost of ownership for business workloads. However, as containers evolve, the decisions that need to be made regarding hosting, running and securing them evolve alongside. Download this guide to explore best practices for securing your containerized environments.
Posted: 29 Sep 2021 | Published: 29 Sep 2021


---
Business Case Study: Energizer
CASE STUDY: Energizer shields infrastructure from advanced threats, cuts time devoted to incident response by 50%, and streamlines patch compliance. Dive into the case study to find out how.
Posted: 24 Sep 2021 | Published: 24 Sep 2021


---
Case Study: Archdiocese
CASE STUDY: The Archdiocese isn't typically renowned for their IT and cybersecurity skills. However, in this case study, they partnered with Bitdefender to integrate MDR capabilities as part of a project to consolidate time spent on security operations and enable their IT staff to focus on strategic initiatives. Read on to unlock the full story.
Posted: 15 Mar 2021 | Published: 09 Feb 2021