All Research Sponsored By:

HP and CenturyLink Technology Solutions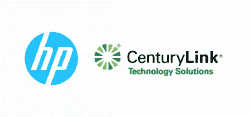 Looking into SAP HANA? Do your homework first
EGUIDE: View this e-guide for expert advice on deciding whether SAP HANA is a good fit for your organization, explore the probable ROI of implementing HANA, and learn how to avoid some of the most common challenges surrounding HANA adoption.
Posted: 15 Jan 2014 | Published: 15 Jan 2014


---
How SAP BW and HANA Will Merge Over Time
EGUIDE: This e-guide describes the likely paths of SAP Business Warehouse (BW) and HANA and outlines three possible scenarios for their convergence, or lack thereof.
Posted: 15 Jan 2014 | Published: 15 Jan 2014


---
Ignite Insight: HP Converged Infrastructure and Savvis Big Data solutions
WHITE PAPER: Unlocking value from big data isn't a one-and-done effort, it's a journey. So you need the right tools and strategies to help you the entire way, in order to glean the most insight for business outcomes. In this helpful white paper, learn how to capitalize on big data with the right technology.
Posted: 31 Dec 2013 | Published: 30 Nov 2013


---
Mastering SAP HANA Data Modeling for Maximum Performance
EGUIDE: SAP HANA offers new levels of data modeling that exceeds what's possible with traditional relational database management systems (RDBMS). While data is still stored in tables, how the storage model is designed differs greatly from traditional RDBMS, resulting in better compression and faster reads.
Posted: 26 Nov 2013 | Published: 26 Nov 2013


---
Is SAP HANA Really a Game Changer?
EGUIDE: Does SAP HANA really live up to the hype? Find out in this expert e-guide, as Michael Bestvina, disruptive technology expert, examines just how game changing SAP HANA really is.
Posted: 26 Nov 2013 | Published: 26 Nov 2013