All Research Sponsored By:

Scality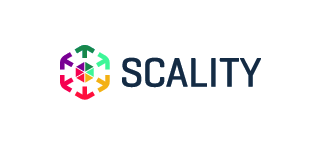 While Object Storage is Getting Popular, NAS is Fading Away
EGUIDE: In this expert-eguide, learn how you can conquer your unstructured data by moving from a scale-out NAS to an object storage system, as well as how easy or difficult these systems are to manage. Then, find out why many have already made this change, and why object storage is beginning to edge into what was traditionally a NAS dominated market.
Posted: 01 Mar 2017 | Published: 24 Feb 2017


---
Why Object Based Storage is The Smart Choice For Your Cloud Data
EGUIDE: Download this e-guide to learn why object storage might be the best choice for your organization's cloud storage needs. Inside, learn why object storage is overtaking file storage in big data management, 6 reasons IoT storage should be object-based, and more.
Posted: 28 Feb 2017 | Published: 24 Feb 2017


---
How, Why, and When to Use Object Storage
EGUIDE: In this e-guide from SearchStorage.com, learn the appropriate time and place to implement and use object storage. Also gain insight into how three executives feel object storage is relevant and useful in today's technological environments. Read on now to learn more.
Posted: 26 Nov 2013 | Published: 26 Nov 2013


---
The Disturbing Truth About Terascale and Petascale Storage
WHITE PAPER: This informative resource reveals an unsettling truth about today's terascale and petascale storage challenges. Discover why traditional storage architectures are falling short and explore the concept of object storage and how it can help you overcome these and other critical obstacles. Read on now to learn more.
Posted: 22 Nov 2013 | Published: 18 Nov 2013