All Research Sponsored By:

Telerik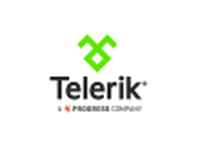 HTML5: A Good Fit For Mobile Development?
EGUIDE: In this e-guide, learn how to structure a mobile team and harness HTML5 for mobile application development success. Read on as experts outline four key technology and cultural shifts occurring as mobile app development moves into the enterprise, and learn why HTML5 is the perfect mobile development framework prescription.
Posted: 25 Oct 2013 | Published: 25 Oct 2013


---
The HTML5 Impact on Application Development
EGUIDE: In this e-guide, hear from experts who agree the influence of HTML5 will be overwhelmingly positive, along with core reasons why. Read on to learn the growth path of HTML5, noteworthy features, and who should look at the programming language today.
Posted: 25 Oct 2013 | Published: 25 Oct 2013


---
FOXit Creates Award-Winning, Cross Platform Mobile App
CASE STUDY: In this case study, find out how FOXit, a South-African-based project and portfolio management (PPM) provider, was able to create a native-looking mobile app for multiple devices, with a single UI codebase, using only HTML5 and JavaScript.
Posted: 09 Oct 2013 | Published: 09 Oct 2013


---
Arekibo- Ireland's Leading Digital Agency Saves 75% Development Time with Kendo UI
CASE STUDY: In this case study, learn how Arekibo, Ireland's leading digital consulting agency, succeeded in delivering a compelling web experience using HTML5 and JavaScript, while also saving 75% on development time.
Posted: 08 Oct 2013 | Published: 31 Dec 2012


---
Nervogrid Updates its Cloud Control Panel from Silverlight to HTML5 in Less than Two Months
WHITE PAPER: This case study explores why Nervogrid, a cloud service provider, needed to update the user interface (UI) of their cloud control panel in order to support the latest web standards. Read on to find out how they successfully made the move to HTML5 in less than two months.
Posted: 07 Oct 2013 | Published: 07 Oct 2013


---
How IMS Health Saved 8 Months of Development Time For a New Sales Force Effectiveness Platform
CASE STUDY: IMS Health, an information provider to pharmaceutical companies and healthcare organizations, was struggling with an under-performing sales force effectiveness (SFE) system. View this case study to find out how IMS leveraged the latest tools including a UI technology to develop and release the platform in only 5 months.
Posted: 02 Oct 2013 | Published: 02 Oct 2013