All Research Sponsored By:

AT&T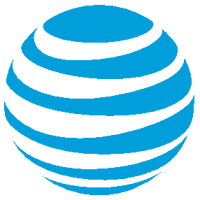 AT&T Insights Report
RESOURCE: Analyzing survey results from 1,418 cybersecurity leaders, this AT&T presentation delves into the state of edge computing in 2023. Continue on to review key findings.
Posted: 23 May 2023 | Published: 23 May 2023


---
The Evolution Of Zero Trust With At&T: The Ztna 2.0 Advantage
BLOG: ZTNA 2.0: Have you heard of it yet? This blog introduces the new security technology, which was developed with highly distributed work environments in mind. Read now to unlock answers to 5 frequently asked questions about ZTNA 2.0.
Posted: 06 Apr 2023 | Published: 06 Apr 2023


---
Edging Towards Sase: Next Generation Networking, Cloud And Security
WHITE PAPER: With hybrid work reigning as the standard, it is imperative for businesses to understand an architecture that can deliver the flexibility needed to support the hybrid model: SASE (Secure Access Service Edge). What is SASE, why is it important and how can you integrate it into your networking? Find these answers in this white paper.
Posted: 05 Apr 2023 | Published: 05 Apr 2023


---
AT&T Video 2
WEBCAST: As the increasing adoption of hybrid work drives more organizations towards edge computing, your business may have any of the following questions: What is edge computing? What can edge computing mean for a business? And how can a business ensure strong cybersecurity in an edge environment? Unlock answers by watching this webcast.
Posted: 05 Apr 2023 | Premiered: Apr 5, 2023


---
Frost Radar™: Global Managed Detection And Response Market, 2022
ANALYST REPORT: Are you searching for the right managed detection and response (MDR) tool for your organization? In this report, Frost & Sullivan plot global MDR vendors according to innovation and growth. Continue on to compare vendors like AT&T and Verizon.
Posted: 04 Apr 2023 | Published: 04 Apr 2023


---
AT&T Video 1
WEBCAST: If your business is moving to the edge, then you know that securing your digital assets is imperative. But how can you accomplish this goal? This webcast answers that question and more. Watch now to hear from representatives from AT&T and Fortinet.
Posted: 04 Apr 2023 | Premiered: Apr 4, 2023