All Research Sponsored By:

Arrow + NetApp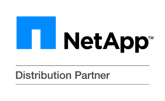 GDPR Developments Will Dominate Storage and Compliance in 2017
EGUIDE: In this expert guide, Storage Editor Antony Adshead and CEO of Vigitrust, Mathieu Gorge, discuss 2017's developments in the GDPR, as it pertains to regulatory compliance, and data backup. Read on to discover backup challenges associated with e-discovery, the evolution of data retention regulations, and more.
Posted: 17 May 2017 | Published: 11 May 2017


---
Using Hybrid Cloud Gateways to Help Keep Storage Costs Manageable
EGUIDE: Read on to learn about the real costs of cloud storage in this expert guide. Discover how performing large data transfers on physical disks rather than in the cloud will cut costs. Then, explore how using a hybrid cloud environment as a 'cloud gateway' can ease the stress on your app testing, and on your wallet.
Posted: 11 Apr 2017 | Published: 05 Apr 2017


---
Top 3 Storage Trends for 2013
EGUIDE: Check out this expert E-Guide from SearchVirtualStorage.com to explore the top 3 storage trends for 2013, and discover what's going to create the next big IT revolution. Read on for more, such as the selling points of storage clusters and what they can do for DR strategies.
Posted: 01 May 2013 | Published: 17 Jan 2013


---
Unified Storage in Virtual and Cloud Environments
EGUIDE: This expert E-Guide describes the architectural characteristics of unified storage and explains how it provides a measure of relief in virtual and cloud environments. Read now to explore the latest advances in this emerging technology space and what you can expect in terms of cost savings and management efficiency.
Posted: 01 May 2013 | Published: 16 Jan 2013


---
Integrated Stack Showdown: FlexPod vs. Vblock
EGUIDE: This E-Guide explains why pre-configured stacks of storage, server, and network components are a boon in virtualized environments and discusses the advantages of tested reference architectures over 'do-it-yourself' approaches.
Posted: 01 May 2013 | Published: 17 Jan 2013