All Research Sponsored By:

Zscaler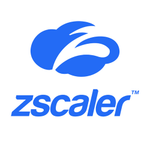 Zscaler Video
BRIGHTTALK: How can organizations ensure that their Zero Trust strategies are effective and aligned with their security goals? Find out by tuning into this Fireside Chat between ESG Principal Analyst Jon Oltsik and Deepen Desai—Global CISO at Zscaler—as they survey how Zero Trust fares against the current threat landscape.
Posted: 02 May 2023 | Published: 02 May 2023


---
5 Reasons for an Office 365 Hybrid Deployment
EGUIDE: If you are dealing with older versions of Exchange Servers, there are regulatory and technical obstacles making it harder to move to the cloud. This is where an Office 365 hybrid deployment comes in handy. This e-guide covers five key reasons to implement an Office 365 hybrid deployment.
Posted: 26 May 2017 | Published: 23 May 2017