All Research Sponsored By:

Zscaler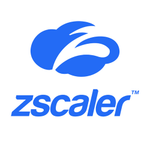 Bolster Your Data Loss Prevention Strategy with Zero Trust
WEBCAST: Discover in this webinar how a Zero Trust strategy can benefit your organization's data flow as panelists discuss the growing need for Zero Trust and data loss prevention strategies in cloud.
Posted: 02 Dec 2022 | Premiered: Dec 3, 2022


---
The Cisos Report
ANALYST REPORT: With IT now integral to every aspect of business initiative and strategy, CISOs carry a greater responsibility in the ongoing battle to keep their organizations secure. This report presents the findings of an extensive study done with the help of 411 CISOs, in order to identify key challenges and threat trends they face. Read on to discover more.
Posted: 16 Nov 2022 | Published: 16 Nov 2022


---
2022 ThreatLabz Phishing Report
ANALYST REPORT: Studies show, that 35% of all data breaches involved scams trying to steal people's sensitive information or login credentials. In this report, ThreatLabz looked at a year's worth of global phishing data from the Zscaler cloud to identify key trends and provide best practices guidance against phishing attacks. Read on to lean more.
Posted: 15 Nov 2022 | Published: 15 Nov 2022


---
Implementing Zero Trust as a Foundation for Secure Business Enablement
ANALYST REPORT: The traditional security architecture is showing cracks with each passing year. This IDC analyst report looks at the state of organizations' security postures and presents an overview of how the adoption a zero-trust security could defend against the rising threat landscape. Read on to learn more.
Posted: 11 Nov 2022 | Published: 11 Nov 2022


---
A Brief History of Zero Trust: Major Milestones in Rethinking Enterprise Security
WHITE PAPER: In order to understand why zero trust is so groundbreaking, you need to understand what network security looked like before, and how the concept came about. This white paper provides a brief explanation of the history of zero trust, analyzing how the idea evolved into the highly sought-after strategy we are familiar with. Read on to learn more.
Posted: 10 Nov 2022 | Published: 10 Nov 2022


---
Safeguarding Your Data in a Work-From-Anywhere World
PRODUCT OVERVIEW: The cloud has revolutionized the way organizations operate. But with a wider range of operation, and unprecedented speeds, visibility is at an all-time low. This white paper looks at Zscaler's Data Protection solution, which attempts to provide superior data security in these difficult-to-navigate cloud environments. Read on to discover more.
Posted: 09 Nov 2022 | Published: 09 Nov 2022


---
5 Reasons for an Office 365 Hybrid Deployment
EGUIDE: If you are dealing with older versions of Exchange Servers, there are regulatory and technical obstacles making it harder to move to the cloud. This is where an Office 365 hybrid deployment comes in handy. This e-guide covers five key reasons to implement an Office 365 hybrid deployment.
Posted: 26 May 2017 | Published: 23 May 2017