All Research Sponsored By:

Okta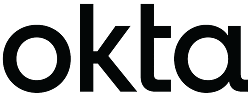 The Shift from Tool to Strategic - Identity's Place in the Modern Security Stack - Joe Diamond, Okta
VIDEO: "Strategic identity is now," explains Joe Diamond, Okta's VP of Production Strategy. But that wasn't always the case. Watch the video for Diamond's outline of identity's shift from tool to strategic foundation over the course of history.
Posted: 19 Aug 2022 | Premiered: 19 Aug 2022


---
Customer Perspective - Mads Grandt, Norwegian Refugee Council
VIDEO: During this year's forum22 expo, one of the leaders from the Norwegian Refugee Council was interviewed about what they are doing around the globe and how they are involved in helping Ukraine, Poland, and the instability of that region. Their great work cannot be done without a secure network and identity solutions. Watch more to find out how.
Posted: 19 Aug 2022 | Premiered: 19 Aug 2022


---
The Future Of Privacy - Biance Lopes, Identity Advocate for Humanity, Sustainability & DeFi Investor
VIDEO: "We traded emotions for push notifications and friends for followers," warns identity advocate and investor Bianca Lopes. This troubling state of identity curation has resulted in a messy state of affairs. Watch this video to learn about the internal changes for which Lopes advocates to rectify the identity system as relates to IAM.
Posted: 18 Aug 2022 | Premiered: 18 Aug 2022


---
Why ESG is a Business Imperative - Charlotte Challis, Anthesis Group
WEBCAST: People have traditionally viewed sustainability initiatives as opposed to business growth. This webcast a succinct introduction to environment, social, and governance (ESG), and talks through the different ways in which organizations can leverage ESG initiatives to promote sustainability and business growth. Watch now to learn more.
Posted: 18 Aug 2022 | Premiered: Aug 18, 2022


---
The Future of Customer Experience - Paul Fisher, Kuppingercole
VIDEO: What do customers want? Lead analyst at KuppingerCole Paul Fisher urges organizations to confront this question before developing technology. Customer first, technology second—this approach not only avoids friction, but also facilitates and secures customers. Access the video for Fisher's guidelines for successful customer experiences.
Posted: 18 Aug 2022 | Premiered: 18 Aug 2022


---
Safely Connect Everyone to Everything That Matters
WEBCAST: An evolving security landscape and legacy architecture can slow the progress of innovation for any security operations team. Watch this webinar to explore why identity enables digital freedom to power secure and seamless experiences.
Posted: 17 Aug 2022 | Premiered: Aug 17, 2022


---
Customer perspective - Joop van Heekeren, CitizenM Hotels
VIDEO: Learn how understanding your customer's perspective can be the key to unlocking service success in this expert discussion with a top IT architect.
Posted: 17 Aug 2022 | Premiered: 17 Aug 2022


---
The Future of Trust is Identity-First - Eugenio Pace, Auth0
WEBCAST: IAM is often thought of as only a means of authentication or verification. This webcast focuses on the important role identity management plays in building trust between and organization and their customers. Okta's Eugenio Pace talks through his views on identity and why it is critical to the future of digital business. Tune in to learn more.
Posted: 16 Aug 2022 | Premiered: Aug 16, 2022


---
Top Tech Trends and Apps of 2021
WEBCAST: The way in which organizations facilitate work and cybersecurity is constantly changing. This webinar explores the findings from Okta's Businesses at Work Report 2022, which investigates how organizations and people work today, including the applications and services they use to be productive. Tune in to see what trends dominated the year.
Posted: 13 Aug 2022 | Premiered: Aug 13, 2022


---
Embracing ESG Goals Through Hybrid Working - Alison Colwell, Okta
VIDEO: When it comes to sustainability in business, organizations must be able to protect their customers, invest in their employees and support their local communities. In other terms, this is known as an Environmental, Social, and Governance (ESG) strategy. In fact, it can be just as strong with a hybrid work model. Watch this video to learn more.
Posted: 12 Aug 2022 | Premiered: 12 Aug 2022


---
How to balance employee experience with technology
INFOGRAPHIC: Around one third of employees believe ease of use, user experience, and accessibility are more important than cybersecurity, according to a recent study. This infographic presents the results of multiple surveys and studies conducted on employee's attitude towards security and ease of access. Access the full infographic to learn more.
Posted: 12 Aug 2022 | Published: 12 Aug 2022


---
Demo: Adaptive MFA
PRODUCT DEMO: With cybercriminals looking for any means of infiltration, access management has become of the utmost importance for security. Different means of managing access have come about, including multi-factor authentication. Tune in to this demonstration and see if Okta's multi-factor authentication is the right fit for your organization.
Posted: 12 Aug 2022 | Premiered: 12 Aug 2022


---
What's shaping the future of customer experience?
INFOGRAPHIC: Using an online survey, Okta questioned 750 enterprise-level customer experience (CX), IT, and business decisions makers operating in 9 separate industries across the globe. This infographic presents the results of this study so that you can understand the state and future of CX. Access the full infographic to discover the key datapoints.
Posted: 10 Aug 2022 | Published: 10 Aug 2022


---
Building a resilient workplace of the future - Angela Salmeron, IDC
WEBCAST: Tune in to this webinar, hosted by lead analyst of IDC European Future of Work Angela Salmeron, for a close analysis of how leading companies are building resilient work environments for decentralized workforces.
Posted: 09 Aug 2022 | Premiered: Aug 9, 2022


---
Fireside chat Future of Identity and Trust - Yanna Winter, Generalli & Jon Addison, Okta
WEBCAST: The rapid switch the hybrid and remote work has forced the issue of digital transformation, rapidly accelerating the rate at which companies adopt a fully digital architecture. Watch this fireside chat webcast, in which Okta SVP Jon Addison and Generali CIO and head of IT Yanna Winter talk about the digital transformation journey.
Posted: 05 Aug 2022 | Premiered: Aug 5, 2022


---
Security vs User Experience - A false choice - Kalpana Singh, Okta
WEBCAST: Today's customers are accustomed to an extremely streamlined and efficient interface. In this webcast, Okta VP Kalpana Singh gives a talk on the misconception that security and user experience are inherently opposed to one another, and that improvements to one must come at the detriment of the other. Catch the full video to learn more.
Posted: 05 Aug 2022 | Premiered: Aug 5, 2022


---
Four Ways To Improve Customer Experience With A Modern Identity Service
WHITE PAPER: The modern customer has been conditioned to reject experiences that are not incredibly well engineered, with little to no friction. In this white paper, Okta compiles an array of case studies showing the efficacy of their services when utilized by organizations such as, JetBlue, TAL, Heal and more. Read on to learn more.
Posted: 05 Aug 2022 | Published: 05 Aug 2022


---
Api Access Management
WHITE PAPER: According to Gartner, APIs stand asthe most common attack vector. This whitepaper describes the modern API security landscape and how to effectivelyleverage OAuth 2.0 and API gateways for authentication and authorization. Access the full whitepaper, and gain insight into how APIs can be better leveraged to generate better cybersecurity.
Posted: 04 Aug 2022 | Published: 04 Aug 2022


---
CIAM Helps Find The Balance Between Security And Customer Experience
WHITE PAPER: Customer identity and access management (CIAM) has long been seen as a balancing act between security and user experience. In this white paper, Okta goes through the ins and outs of CIAM so that you can discover how a successful CIAM system allows for increased security without adding needless friction to the user experience. Read on to learn more.
Posted: 03 Aug 2022 | Published: 03 Aug 2022


---
Okta Video 3
WEBCAST: Organizations often view security and usability as being in opposition to one another. This often results in organizations compromising their security to satisfy their users. Watch this video to see the potential benefits of Okta Devices Platform Services, an offering that looks to improve device security with minimal friction for usability.
Posted: 03 Aug 2022 | Premiered: Aug 3, 2022


---
Okta Video 1
VIDEO: Most security awareness campaigns focus on outside threats, but internal threats can be cause damage too. Knowing the importance of automation for mitigating insider threats is key to protecting your network from the inside. If its privilege abuse or financially motivated threats, you need a platform that can recognize it. Learn more in this video.
Posted: 30 Jul 2022 | Premiered: 30 Jul 2022


---
Protect Against Advanced Attacks That Target High-Risk Users
DATA SHEET: While the data shows us that account takeovers and credential phishing are victimizing companies, these are actually attacks on individual people. For those businesses with a zero-trust platform, then you are aware that it is people who are the key targets. To learn more about how to protect high-risk users, read on and see best security practices.
Posted: 29 Jul 2022 | Published: 29 Jul 2022


---
Okta Video 2
VIDEO: Are you spending significant time on manual processes like user on/off-boarding, customer communications, and license management? Learn how Okta can help automate identity-centric use cases at scale.
Posted: 28 Jul 2022 | Premiered: 28 Jul 2022


---
Adaptive Multi-Factor Authentication
WHITE PAPER: The nonstop increase in identity-based attacks has proved that all points of entry on your corporate network should be secured: On-prem apps, cloud apps, and even infrastructure. If you have a scenario in which your customers also login, then that adds a layer of complexity as well. Read on to learn more about adaptive MFA and its benefits.
Posted: 27 Jul 2022 | Published: 27 Jul 2022


---
Ransomware Prevention Advice: 5 Things Your Board Needs To Know
WHITE PAPER: In the past couple years, ransomware attacks have increased by 234% in Europe alone, with ENISA naming it as the most prominent cybersecurity threat of 2021, according to a 2022 SonicWall Cyber Threat Report. Access this white paper to uncover 5 things every board member needs to know about what's driving the ransomware surge.
Posted: 26 Jul 2022 | Published: 26 Jul 2022