All Research Sponsored By:

Stibo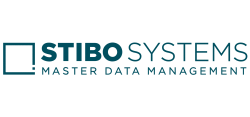 Building a Hyper-Personalized Customer Experience with Multidomain MDM
WHITE PAPER: Delighting customers with personalized experiences is critical to stay ahead of competition. But consistently building such experiences is difficult, as different data characteristics can directly impact the result. This white paper details multi-domain MDM's importance in successfully creating hyper-personalized customer experiences.
Posted: 10 Sep 2022 | Published: 10 Sep 2022


---
Building A More Sustainable Future For Retail How Data Management Is Integral To Achieving Retail Sustainability Goals
WHITE PAPER: To stay competitive in this sustainability-conscious age, retailers must implement strategies that meet their CSR and ESG goals. They must also adopt technology that fortifies transparency around their sustainability efforts. This whitepaper explains how retailers can build sustainability programs and how to integrate UN SDG into a CSR plan.
Posted: 01 Sep 2022 | Published: 01 Sep 2022


---
Achieving Supply Chain Transparency with Supplier Data
WHITE PAPER: Supplier data is essential to detect any problems in the supply chain before they get a chance to disrupt your business. This whitepaper highlights why transparency is vital in your supply chain and how Master Data Management systems keeps supplier data siloed in distributed systems streamlined and accessible to all.
Posted: 01 Sep 2022 | Published: 01 Sep 2022


---
The Difference Between Multidomain and Multiple-Domain Master Data Management
WHITE PAPER: People often use the terms multidomain and multiple domains interchangeably when discussing master data management (MDM); but there are inherent and important differences. To gain a complete understanding of the differences between the two, and to view 9 practical use cases for multidomain MDM, browse this white paper.
Posted: 26 Aug 2022 | Published: 26 Aug 2022


---
Empower Digital Transformation by Unlocking the Value of Master Data Across Multiple Domains
PRODUCT OVERVIEW: How can you facilitate operational efficiency and agility by enabling end-to-end data consistency and availability? Explore this solution brief to learn how Multidomain Master Data Management can help your organization establish a single version of the truth by collecting, managing and connecting data in single, centralized system.
Posted: 24 Aug 2022 | Published: 24 Aug 2022


---
Transforming Business with Master Data Management
EBOOK: Mastering your data challenges also delivers a significant competitive advantage—and master data management is a great way to achieve this mastery. Download this e-book to learn how you can use MDM to create accurate, trustworthy, consistent, and shareable data that fosters better decisions and better business outcomes.
Posted: 25 Feb 2022 | Published: 26 Feb 2022


---
Unifying supplier, customer data for manufacturing
EGUIDE: Read this e-guide to learn how to fine tune data management systems to collect relevant data, consolidate it, and integrate it for analytics systems.
Posted: 04 Jan 2013 | Published: 04 Jan 2013