All Research Sponsored By:

Comcast Business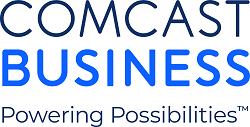 The Convergence Of Sd-wan And Security Brings Benefits To Support Hybrid Work, Cloud And Rich Media
ANALYST REPORT: The convergence of SD-WAN and security is becoming a strategic imperative for enterprises. In this IDC report, analysts explain mega-trends influencing SD-WAN adoption and 3 benefits making it the right choice in the new normal. Keep reading to learn more.
Posted: 12 Aug 2022 | Published: 12 Aug 2022


---
Operationalizing Zero Trust
WHITE PAPER: There is no "Zero Trust in a box" product out there – so how do you start? Luckily, this white paper lends a roadmap to meeting today's security demands with zero trust. Open your copy to learn Starting points for operationalizing zero trust.
Posted: 09 Aug 2022 | Published: 09 Aug 2022


---
Spotlight On Sase Adoption Trends
INFOGRAPHIC: Cloud adoption and hybrid work have made secure access service edge (SASE) a priority for many IT leaders. Tap into this infographic to uncover IT leaders' plans, priorities, and challenges for SASE adoption.
Posted: 06 Aug 2022 | Published: 06 Aug 2022


---
Creating Digital Transformation Success and Implementing Cultural Change
EGUIDE: In this expert e-guide, we explore what it takes to get started with a successful digital transformation and take steps towards modernizing the various pieces of your organization's culture. Discover the increasingly important roles of big data, Agile, DevOps, talent management, and more.
Posted: 10 Mar 2017 | Published: 08 Mar 2017


---
Improving VoIP Quality and the Impact of Skype for Business Telephony
EGUIDE: In this expert e-guide, learn how to properly architect your VoIP so you can provide users with better quality of voice and support for a number of concurrent voice connections. Additionally, discover how Skype for Business telephony stacks up for enterprises.
Posted: 09 Mar 2017 | Published: 07 Mar 2017


---
Video-conferencing action plan for the midmarket CIO
EGUIDE: This expert E-Guide discusses the integration of video-conferencing into a unified communications strategy by introducing guidelines for establishing a video-conferencing action plan and weighing the pros and cons of various web conferencing options.
Posted: 22 Mar 2013 | Published: 22 Mar 2013