All Research Sponsored By:

Equinix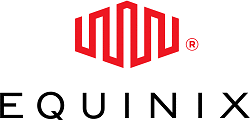 Interconnected Cloud Strategy for Digital Enterprise Resiliency
ANALYST REPORT: In today's software-driven market, business success increasingly depends on the resiliency, security and flexibility of software-supportive infrastructure. Dive into this data sheet for an overview of the modern challenges facing enterprise resiliency, and find out how Equinix can help your enterprise through public cloud interconnection.
Posted: 13 May 2022 | Published: 14 May 2022


---
EQUINIX CUSTOMER SUCCESS STORY - NAVER CLOUD
CASE STUDY: NAVER Cloud, South Korea's leading IT infrastructure and cloud services provider, set its sights set on global expansion, but needed a global interconnection and colocation partner that could deliver high scalability, performance, and interconnectivity. Download this case study for a look at how Equinix stepped up to the challenge.
Posted: 13 May 2022 | Published: 14 May 2022


---
Equinix Supports Sime Darby Berhad's Digital Connectivity in Asia-Pacific
BLOG: To support its digital program and sustainability visions, Sime Darby Berhad, the Malaysian multi-national with reach across Asia-Pacific, has deployed on Platform Equinix and leveraged Network Edge to digitally transform its infrastructure across the region. Access this blog to learn more.
Posted: 26 Apr 2022 | Published: 26 Apr 2022


---
SD-WAN in Multi-Cloud Networking
EGUIDE: This exclusive SD-WAN in Multi-Cloud Networking e-guide explores why multi-cloud has become an imperative for enterprises today, how cloud providers are changing the WAN, and the practical application of SD-WAN to solve many of the challenges posed by multi-cloud architectures. Read on to learn more.
Posted: 15 Apr 2022 | Published: 16 Apr 2022


---
Leaders In The Digital Economy
ANALYST REPORT: Digital leaders are those businesses whose products and services have transformed entire industries, shaped modern life, and fueled a marketplace that now accounts for a quarter of global GDP. This report uncovers six key areas where leaders stand apart, as well as valuable insights into the drivers of digital success. Download now to learn more.
Posted: 24 Mar 2022 | Published: 24 Mar 2022


---
Time to Leap to a Digital First Strategy is Now
WEBCAST: Organizations that identify themselves as digitally-driven leaders see 2.7x better performance in equity and credit markets according to S&P Global. This webinar discusses the success digital-driven companies are seeing and what initiatives led them there. Listen in here.
Posted: 21 Mar 2022 | Premiered: Mar 21, 2022


---
Hansen Technologies undertakes WAN Transformation with SASE and Network Edge
WEBCAST: In this webinar, hear Hansen Technologies discuss the networking challenges they faced, the considerations for their WAN transformation initiative and the benefits of rearchitecting their distributed edge with VMware SASE on Equinix Network Edge.
Posted: 11 Mar 2022 | Premiered: Mar 11, 2022


---
Strategic Business Impact of Local Clouds
WHITE PAPER: In 2020, 57% of senior IT management had a cloud first or cloud only strategy, including workload determination for hosted, public or local cloud. Open up this white paper to explore more on local cloud migration, including challenges of enterprise cloud management, 5 steps to cloud success and more.
Posted: 24 Nov 2021 | Published: 16 Mar 2021


---
Redefining Network Optimization for an "Anywhere Workforce"
WHITE PAPER: Many organizations had already begun transitioning and updating their network optimization journey when the COVID-19 pandemic struck, creating fundamental changes in when, where and how employees worked. In this white paper, explore the key role network optimization will play to support new workforce business plans.
Posted: 18 Nov 2021 | Published: 28 Jul 2020


---
A Blueprint For Dx Success: Start With Hybrid Infrastructure And Connected Ecosystems
WHITE PAPER: Read this IDC white paper to learn how experts expect to see digital transformation driven by cloud-enabled heterogenous platforms operating across hybrid infrastructures to lead the way to the interconnected, highly flexible data ecosystems of the future.
Posted: 14 Jun 2021 | Published: 01 Apr 2021


---
The CIO's Digital Transformation Strategy Guide
EGUIDE: Your company needs to perform in the digital economy or succumb to new digital threats. If you're like most companies, no matter where the digital threat comes from, you aren't sure how to respond to it. Access this e-guide to get advice from a CIO dedicated to helping businesses survive their digital transformations.
Posted: 31 Jul 2017 | Published: 25 Jul 2017


---
Trends in the Data Center Colocation Market
EGUIDE: In order to make themselves stand out from traditional hosting, colocation service providers are offering new capabilities and services. Access this e-guide to learn about three of these data center services and see how they can improve your data center management strategy.
Posted: 31 Jul 2017 | Published: 26 Jul 2017


---
Colocation Data Center Market News
EGUIDE: Are colocation data centers about to be replaced by neutral connections? The current shifts in the colocation market are showing that this may very well be the case. Read this brief e-guide to learn about the colocation data center market shake-up that might spell huge benefits and a greater range of options for certain customers.
Posted: 31 Jul 2017 | Published: 25 Jul 2017


---
Workloads Study Findings
WHITE PAPER: Businesses are focusing on their infrastructure investments, especially when it comes to off-premise locations. Access this white paper to see what is driving so many businesses to invest in IT infrastructure to help handle their workloads.
Posted: 29 Jun 2017 | Published: 29 Jun 2017


---
Colocation-Based Interconnection Will Serve as the 'Glue' for Advanced Digital Business Applications
ANALYST REPORT: What does digital business mean to you? What makes it work? What could make it work better? This Gartner report explores these questions, as well as the idea of data center interconnect fabric for digital business enhancement.
Posted: 28 Jun 2017 | Published: 28 Jul 2016


---
How Interconnected Architecture Improves Cloud and App Performance
CASE STUDY: Read this case study to find out how one construction company was able to optimize its collaboration, file sharing, development, virtual desktop infrastructure (VDI) and financial applications for its employees and partners.
Posted: 20 Jun 2017 | Published: 28 Apr 2017


---
Case Study: BMC Software SaaS Efficiency
CASE STUDY: Read this case study to see how one company migrated its SaaS operations for its IT service management to better serve the customers at the edge of their enterprise network.
Posted: 20 Jun 2017 | Published: 20 Jun 2017


---
Leverage The Digital Edge: Solving Critical Digital Business Challenges Through Interconnection
WHITE PAPER: This paper describes new collaboration and business models, and explains how a new kind of architecture strategy empowers businesses to react in real time, adapt quickly to change, and leverage digital ecosystems to create new value and growth.
Posted: 19 Jun 2017 | Published: 19 Jun 2017


---
4 Mountains Every Digital Business Is Climbing
RESOURCE: Every organization is facing the same four challenges when it comes to digital transformation. Access this infographic to find out how to overcome these business challenges with an interconnection-first approach.
Posted: 19 Jun 2017 | Published: 28 Apr 2017


---
Architecting For The Digital Edge: 4 Steps to Building Your Digital Platform
EBOOK: The digital economy is forcing us to undergo digital transformation, as traditional business practices are no longer sustainable. Access this playbook to learn how to remove traditional architectural constraints, optimize connectivity, and put IT back in control of your digital strategy.
Posted: 16 Jun 2017 | Published: 16 Jun 2017


---
Disaster Recovery and Data Center Tiers: Considerations Associated with Colocation
EGUIDE: This expert guide details how to pick a colocation partner and the value it can bring to your organization.
Posted: 22 Jul 2014 | Published: 22 Jul 2014


---
Architecting your Data Center with High-Density Computing In Mind
WHITE PAPER: Explore this whitepaper to learn how you can best design and provision your data center with high-density computing in mind and how implementing high-density computing capabilities alongside your existing equipment can ultimately save your organization time and money.
Posted: 23 Apr 2014 | Published: 31 Dec 2013


---
The Impacts and Implications of Big Data on the Data Centre
WEBCAST: Explore this whitepaper to learn about how best to confront the IT burdens associated with big data processing, and how you can turn your data center into a strategic asset and take full advantage of data growth.
Posted: 22 Apr 2014 | Premiered: Dec 31, 2013


---
The Smartest Way to Cover the Globe
WHITE PAPER: Read on to learn about how Equinix can help you maximize your data center as a strategic asset and help you expand your enterprise by providing direct access to global markets.
Posted: 22 Apr 2014 | Published: 01 Jan 2014


---
Flexible IT: How Carrier-Neutral Colocation can Optimize IT Infrastructure, Improve Application Performance and Increase Business Value
WEBCAST: This engaging webinar demonstrates how colocation, the use of an external third-party data center, long used to relieve internal IT stresses such as space and management, can also act as a stepping-stone to the hybrid cloud.
Posted: 17 Oct 2013 | Premiered: Oct 17, 2013