All Research Sponsored By:

Centage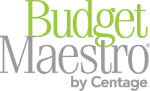 Risk and Reward:Are you still using Spreadsheets for Budgeting and Forecasting?
WHITE PAPER: Modern financial software enables business to collaborate with visibility, reliability, and accountability in a controlled environment. This paper explains the issues with spreadsheet budgeting and helps business find better financial software for easy long-term planning.
Posted: 19 Jul 2012 | Published: 19 Jul 2012