All Research Sponsored By:

Zebra Technologies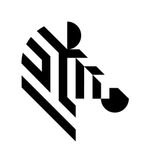 How Fast Can You Adjust To Evolving Consumer Demand?
RESOURCE: Find out in this resource how you can evaluate your supply chain flexibility based on a quick, five-minute assessment.
Posted: 12 Apr 2023 | Published: 12 Apr 2023


---
Modernize Your Warehouse Minimize The Stress
INFOGRAPHIC: While it has become clear that the digital transformation of warehousing has begun, what are the best ways to manage this? Browse this infographic for 6 ways your organization can minimize the stress of the modern e-commerce landscape, and discover the best ways you can upgrade your operations without disruption.
Posted: 19 Sep 2022 | Published: 19 Sep 2022


---
Simulscan Helps Protrans Save Time, Money
CASE STUDY: When a service logistics provider was looking to speed up the process of verifying automotive parts against purchase orders at supplier's warehouses, they sought out an application that could capture the right data, in the right order, to accelerate their workflows. Access this white paper to discover their solution.
Posted: 16 Sep 2022 | Published: 16 Sep 2022


---
6 Steps To Establishing A Future-ready Warehouse
WHITE PAPER: When a warehouse is the center of your business, integration can be key to operational success. To begin integrating your warehouse, you can first equip workers with modern, mobile technology. Explore this white paper to learn 5 other steps for achieving warehouse integration.
Posted: 15 Sep 2022 | Published: 15 Sep 2022


---
The Warehouse Industry Is Changing
WHITE PAPER: As the holiday season takes place online more than ever this year, e-commerce must find ways to keep up with the traffic. According to Zebra Technologies' research, 89% of executives agree e-commerce is driving the need for faster delivery. Learn how to turn your downtime into uptime in this quick guide to accelerating e-commerce fulfillment.
Posted: 08 Feb 2021 | Published: 01 Dec 2020