All Research Sponsored By:

Workday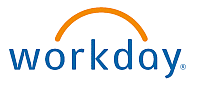 Smart CIO Brought To You By Workday
RESOURCE: Strong workplace cultures are crucial for business success. But what exactly is the link between business culture and technology? What role can a CIO play to ensure a thriving business culture of positive values that translates into business growth? Access this magazine to discover more.
Posted: 27 Sep 2022 | Published: 27 Sep 2022


---
Create a Modern Software Strategy with AI-Driven Platforms and Their Ecosystems
LANDING PAGE: As the work world evolves, it is crucial that ERP systems evolve with it. However, CIOs often struggle to help their organizations achieve speed and innovation while managing cost and risk. Access this resource library to learn how to build an approach to a business application strategy, based on nimble, innovative ERP solutions.
Posted: 21 Sep 2022 | Published: 21 Sep 2022


---
Closing The Acceleration Gap Toward Sustainable Digital Transformation
ANALYST REPORT: As the demands of a business environment in flux continue to evolve, many businesses' technology, structure, and processes are struggling to keep up with digital acceleration. Access this report to learn how to best close the gap and discover how you can improve your organizational culture while achieving a more sustainable pace.
Posted: 20 Sep 2022 | Published: 20 Sep 2022