All Research Sponsored By:

Cisco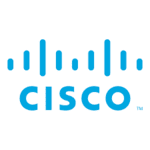 Cisco Video 3
WEBCAST: Once an organization defines its cloud operating strategy, that model tends to act as a blueprint for infrastructure, applications and business outcomes. Access this webinar to hear from industry experts as they discuss the current state of the cloud and speak on key pillars of delivering a cloud operating model to your organization.
Posted: 27 Sep 2022 | Premiered: Sep 27, 2022


---
NHS Experiences A Clear Advantage With Cisco Secure Endpoint
CASE STUDY: NHS Management sought to build a top-notch security capability with an emphasis on simplicity and efficiency to better defend their highly targeted PII data against online criminals and to safeguard information from phishing attacks, ransomware, data exfiltration, and more.
Posted: 27 Sep 2022 | Published: 27 Sep 2022


---
Five Ways to Ensure Your Edge Infrastructure Checks Every Box
WHITE PAPER: The ability of hyper-converged infrastructure to simplify operations, provide future-ready cloud-scale flexibility, and support advanced data management have made the system a go-to for organizations improving their digital experience. Download this white paper to access 5 key factors necessary for effective edge infrastructure.
Posted: 24 Sep 2022 | Published: 24 Sep 2022


---
Cisco Video 1
WEBCAST: When Cisco Systems decided to evaluate their service assurance, they realized that it was crucial for their tooling to be modernized. They began to develop a solution that would allow them to optimize service assurance while being able to meet their needs and priorities. That's where the Nexus Dashboard comes in. Watch this webinar to learn more.
Posted: 23 Sep 2022 | Premiered: Sep 23, 2022


---
Cisco Video 2
WEBCAST: Managing and securing cloud native workloads has emerged as a time-consuming challenge for security teams. To address this challenge, Cisco developed Intersight, a cloud native platform that enables one-click provision and deployment. Watch this webcast for a demo of the service.
Posted: 22 Sep 2022 | Premiered: Sep 22, 2022


---
Cisco Video 2
VIDEO: Cisco Secure Endpoint Pro: Always-on security operations managed by Cisco experts. Cisco does the hard work of endpoint detection and response for you. Your way!
Posted: 22 Sep 2022 | Premiered: 22 Sep 2022


---
2022 Global Hybrid Cloud Trends Report
ANALYST REPORT: Today, 92% of organizations use multiple public clouds. This transition to cloud-native and hybrid cloud is driving DevOps teams to adopt hybrid infrastructures to strike a middle ground between existing and new applications. However, many companies find this process daunting and are struggling to transform. Access this report to learn more.
Posted: 21 Sep 2022 | Published: 21 Sep 2022


---
How A Wine And Spirits Distributor Protects Its Data And Reputation With Threat Hunting
CASE STUDY: Allied Beverage Group is one of the largest wholesale wine and spirits distributors in the US. Following the implementation of all-new IT infrastructure, the security team had to develop a new strategy from the ground up to effectively protect users, endpoints, and data against advanced threats. Enter Cisco Secure Endpoint.
Posted: 20 Sep 2022 | Published: 20 Sep 2022


---
Marine Credit Union Bolsters Their Security With Cisco
CASE STUDY: Marine Credit Union is on a mission to advance the lives of people from a place of financial need to a life of ownership and giving back.
Posted: 16 Sep 2022 | Published: 16 Sep 2022


---
EDR: Understanding The Secops Value Of An Ecosystem Approach
ANALYST REPORT: Endpoint Detection and Response (EDR) is one of today's great security operations (SecOps) challenges. An ecosystem approach offers a number of advantages. Explore this report to learn how an EDR ecosystem provides integration and SecOps efficiency, along with strong support.
Posted: 15 Sep 2022 | Published: 15 Sep 2022


---
Cisco Video 3
WEBCAST: Listen in to a discussion about the top 5 security practices found from our new Security Outcomes Study, Volume 2. The panel of cybersecurity experts share actionable insights that you can hone to up-level your cybersecurity posture. Watch this webcast and learn what works, and what doesn't, in cybersecurity management.
Posted: 13 Sep 2022 | Premiered: Sep 13, 2022


---
Cisco Secure Endpoint Buyer's Guide
WHITE PAPER: Remote work is here to stay, hybrid or otherwise. In this guide, learn how to ensure your endpoint security strategy meets your needs for today with an eye for what's coming tomorrow.
Posted: 13 Sep 2022 | Published: 13 Sep 2022


---
Cisco Secure Firewall, Firewall Management Center, And Securex Collaborate To Provide Superior Visibility, Protection, And Management Efficiency
ANALYST REPORT: Cisco Secure Firewall, Firewall Management Center, and SecureX collaborate to provide superior visibility, protection and management efficiency.
Posted: 01 Sep 2022 | Published: 01 Sep 2022


---
Network: Redefining Network Security
EBOOK: The New NetWORK Security: Empowering NetOps to run at DevOps speed. Explore Cisco's vision for simplifying network, workload, and multi-cloud security in this e-book.
Posted: 26 Aug 2022 | Published: 26 Aug 2022


---
Proven Success Factors For Endpoint Security
EBOOK: Endpoint security is the last line of defense. Now more than ever, effective endpoint protection is essential to the success of any cybersecurity program. The good news? A powerful endpoint security solution can help you avoid major incidents while setting you up for success across other business areas. Read this latest report to learn more.
Posted: 17 Aug 2022 | Published: 17 Aug 2022


---
SOC Modernization And The Role Of XDR
ESG: To modernize security operations centers (SOC) and keep up with the volume of security alerts, large organizations need advanced analytics to help automate tier-1 analyst tasks like triaging alerts, correlating alerts with IoCs, and preparing incidents for investigations.
Posted: 16 Aug 2022 | Published: 16 Aug 2022


---
The Importance Of Endpoint Security In The Evolution Of Modern Security Architecture
ANALYST REPORT: As IT and security teams respond to a pandemic-driven changes, new architectural strategies are required to both scale infrastructure and reduce risk. This paper explores the challenges and opportunities for security architects as they race to keep up with this rapidly changing environment, with a special focus on endpoint security offerings.
Posted: 12 Aug 2022 | Published: 12 Aug 2022


---
Cisco Video 1
VIDEO: This demo video shows how Cisco Secure Endpoint defeats zero-day ransomware attacks with its Malicious Activity Protection technology.
Posted: 10 Aug 2022 | Premiered: 10 Aug 2022


---
Stop Ransomware and Other Cyberthreats with Cisco Secure Endpoint
EBOOK: Ransomware threatens every organization, with the number of successful ransomware attacks increasing year-over-year. Cisco Secure Endpoint aims to protect against all cyberattacks with cloud-delivered endpoint security with an integrated platform approach across a breadth of critical control points backed by best-in-class threat intelligence.
Posted: 13 May 2022 | Published: 15 Sep 2022


---
Security Outcomes Study Vol. 2
WHITE PAPER: Discover 5 actionable, data-backed practices that can boost your security in Cisco's latest Security Outcomes Study, Volume 2. Read the report to learn more about these transformational insights.
Posted: 11 Mar 2022 | Published: 12 Mar 2022


---
Extended Detection and Responses (XDR)
EBOOK: Today's attackers are exploiting multiple attack points, regular business activity is too easily misidentified as malicious and security teams are already up to their ears in legitimate threats. Download this e-book to unlock a complete overview of how XDR can enhance your security operations.
Posted: 15 Feb 2022 | Published: 16 Feb 2022


---
Threat Hunting with SecureX Stop Cyberthreats Before They Start
RESOURCE: As a leading cybersecurity company, Cisco has integrated threat hunting into its offering, which can help to disrupt attacks before they materialize. By engaging Cisco to employ threat hunting, companies can proactively pursue, discover, and stop cyberthreats in their tracks.
Posted: 05 Jan 2022 | Published: 10 Sep 2022


---
Checklist: Tips 5 Tips for Enterprises Choosing Endpoint Protection
WHITE PAPER: Here are some great tips for those looking to understand how to choose the right solution for endpoint protection.
Posted: 16 Sep 2021 | Published: 20 Sep 2022


---
Storage Technology Trends for 2021 Shaped by COVID-19
EGUIDE: To get a pulse on storage technology trends taking shape in 2021, we asked experts, analysts, and industry insiders about everything from convergence and dHCI to cloud storage. This e-guide outlines our findings. Check it out here to also familiarize yourself with a 7-step pandemic return-to-work IT infrastructure checklist.
Posted: 06 May 2021 | Published: 03 May 2021


---
Make Sense of Cloud Complexity at Scale
EGUIDE: As a cloud-native organization grows in size and complexity, it's inevitable that the IT team will encounter a host of challenges that make managing increased demand difficult and time-consuming. In this E-Guide, explore how to manage cloud at scale with the help of two exclusive SearchCloudComputing articles. Click here to start reading.
Posted: 03 May 2021 | Published: 03 May 2021