Training announcement: Administering and configuring F5 Advanced WAF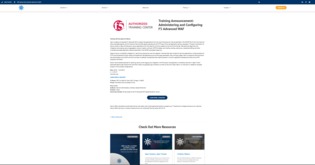 Recent spikes in DDoS, bot-based, and other automated attacks, seem to signal that hackers are not only targeting web-based applications, but are more capable than ever of accomplishing their malicious aims.
Through a series of lectures, hands-on labs, and open discussions, experts at Nexum have curated a training module to help you learn to deploy and operate F5 Advanced WAF to protect web applications from the most critical security risks.
Read this blog to learn more about the training and take the first step towards honing your security skills.