Why your visibility strategy must include data discovery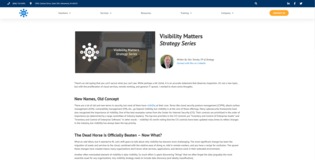 While there are many ways for an organization to approach system and data visibility, they still need do it safely and with tools that have been properly leveraged to ensure that your team doesn't fall to analysis paralysis.
In this article, you will learn about the critical needs of visibility including what your organization can do to avoid duplication, keeping security on top of mind, and ensuring that all data and devices are included for maximum intelligence gathering.
Read on to learn more about the keys to developing a visibility strategy that provides the entire picture of your system health and meet a partner with the expertise to help guide you to your visibility initiatives.