This resource is no longer available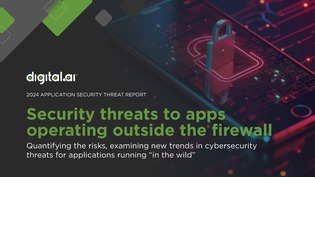 The term "in the wild" refers to software set free into the world and is no longer under the author's control... including the malware and viruses created to compromise apps and penetrate firewalls.
Unfortunately, the vast majority of cybersecurity research examines threats to apps operating inside a firewall. But with a staggering 100 billion mobile apps downloaded in 2021 alone, it has become clear that the dearth of monitoring and research of apps in the wild only exacerbates the security risk.
Download this study to learn how security professionals can safeguard their apps and users from malicious activities by illuminating and quantifying the threats to applications in the wild.
This resource is no longer available.