Sustainable Devices for Positive Impact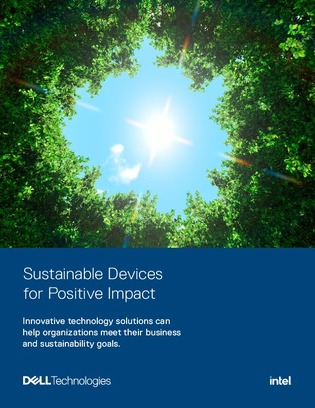 Sustainable Devices for Positive Impact is an insightful whitepaper from Dell Technologies.
Innovative technology solutions can help organizations meet their business and sustainability goals. As your organization moves toward greater sustainability, it's important to work with partners who are ready to move with you.
Download this whitepaper now for details about:
Electronic waste and climate change
Making a difference with sustainable devices
How Dell and Intel help organizations be more sustainable
Dell and Intel are reimagining and redesigning technologies to make a positive impact on the world. Learn how when you download the whitepaper.