Wi-Fi 5, 6, & 7: Insights & Impacts on Cable Infrastructure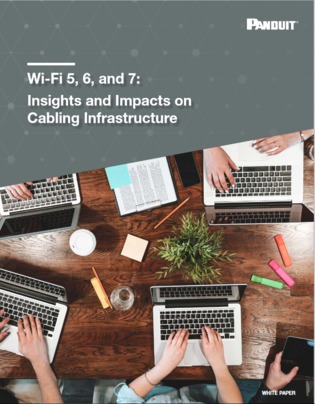 With new Wi-Fi standards continually hitting the market with improved technology, the rapid evolution of the WAP market has put a strain on the network components and cabling infrastructure that supports it.
In this white paper, you will learn about the upcoming releases of new Wi-Fi technology and what it may mean for your current cabling infrastructure. You will also learn what will be necessary to keep pace with the ever-changing wireless technology industry.
Read on to learn more about how upcoming Wi-Fi standard changes are set to dominate the industry and what impact it may have on your current infrastructure.