A Comprehensive Approach to Application Security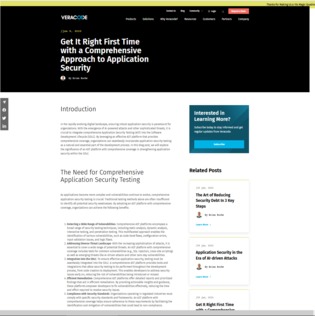 In today's digital-first era, cybersecurity attacks are becoming more advanced than ever before. However, organizations that leverage an application security testing platform in the software development lifecycle will be better prepared.
In this blog post, you will learn more about a comprehensive approach to application security that involves leveraging an AST platform that provides coverage you need by seamlessly incorporating testing as a natural part of the development process.
Read on to learn more about how to strengthen your application security within the software lifecycle.