The rise of IT automation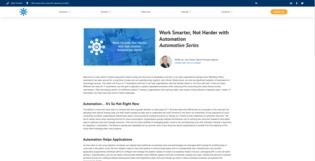 While IT has long been used in manufacturing, logistics, and critical infrastructure, IT professionals are now adopting automation, and finding success.
This blog serves as an introduction to Nexium's automation series, A curated set of articles discussing the rising importance of automation in IT environments.
Read now to learn more about IT automation.