Let's Play a Game (of Deception)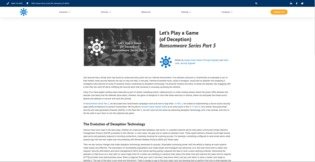 Hackers and security professionals are engaged in a constant game of cat and mouse. But what if the mouse decided to go on the attack?
This blog article explores the evolving practice of deception technology, a class of cybersecurity that utilizes decoys to misdirect and lure attackers into a false objective that will notify the organization and enable further security protocols.
Read now to learn more about deception technology.