Quantum computing: What are the data storage challenges?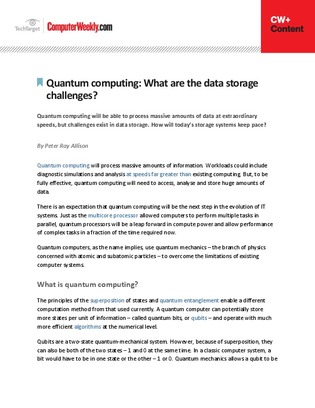 Quantum computing will process massive amounts of information. Workloads could include diagnostic simulations and analysis at speeds far greater than existing computing. But, to be fully effective, quantum computing will need to access, analyse and store huge amounts of data.
One area, in particular, will have to deal with significant challenges: data storage. How will today's storage systems keep pace? In this article, we discuss the differences between quantum storage and classical storage and how quantum computing will change storage technology in the future.