7 characteristics of next-generation networking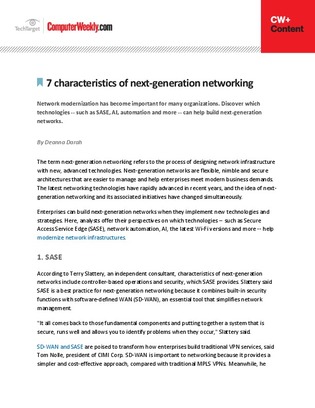 The term next-generation networking refers to the process of designing network infrastructure with new, advanced technologies. Next-generation networks are flexible, nimble and secure architectures that are easier to manage and help enterprises meet modern business demands. The latest networking technologies have rapidly advanced in recent years, and the idea of next-generation networking and its associated initiatives have changed simultaneously.
In this article, analysts offer their perspectives on which technologies -- such as Secure Access Service Edge (SASE), network automation, AI, the latest Wi-Fi versions and more -- help modernize network infrastructures.