The secret to content success amidst digital transformation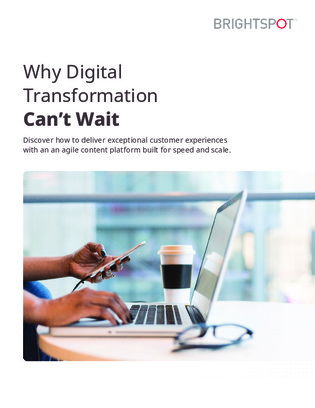 Today, 64% of consumers report that they wish companies would respond faster to meet their changing needs, especially when it comes to online content.
With customer behaviors changing faster than most organizations can handle, many are struggling to find the tools and strategies to keep up and provide their customers with stellar experiences.
A centralized content hub and management system may be able to help.
Dig into this white paper to learn more and discover how you can set your teams up for success when combatting the challenges of digital transformation.