10 data lake uses for enterprises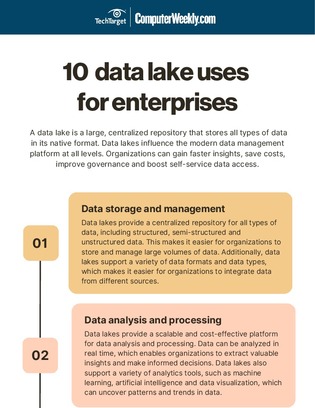 Data lakes have become an essential tool for the modern data management platform. They provide a scalable and cost-effective platform for storing and managing large volumes of data, and they support real-time data analysis and processing. Additionally, data lakes provide a centralized platform for data governance and security, data integration and interoperability.
This infographic highlights ten cases in which data lakes are critical for modern data management.