Unlock Actionable Insights with the IRIS Data Platform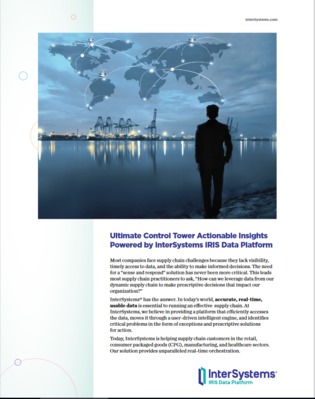 In today's world, accurate, real-time, usable data is essential to running an effective supply chain. As such, the ability to leverage data from your dynamic supply chain to make prescriptive decisions that impact the organization has never been more critical.
Access this product overview to learn how you can utilize a data platform to drive actionable insights into supply chain information and eliminate data silos, thereby accelerating time to value across your ecosystem.