Why DataOps is key for achieving sustainability goals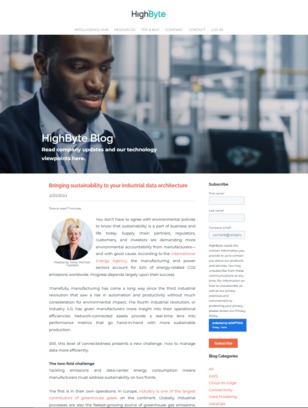 According to the International Energy Agency, the manufacturing and power sectors account for 63% of energy-related CO2 emissions worldwide.
However, sustainability in manufacturing is not just about cutting CO2 and SO2 emissions. While industrial processes are a big contributor, data processing and storage is also an important part of the sustainability equation.
Read on to learn how manufacturers can support their sustainability goals while potentially increasing production and why DataOps is crucial for success.