Getting started with Essential Kubernetes Gauges: What you need to know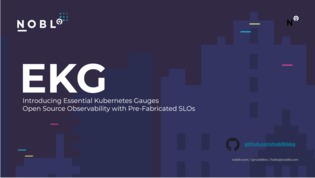 Kubernetes solutions were designed for a small amount of failure, simplified through the managed control plane.
It sounds good in theory, of course, but surrounding environments have only grown more and more complex. Between support for multi-region, hybrid, and multi-cloud environments, organizations need better SLOs on the platform, adjustable to the specific requirements of evolving industries.
Discover in this short E-book why Essential Kubernetes Gauges (EKG) may be the solution, offering open-source observability with pre-fabricated SLOs.