You invested millions in your data center, now transform it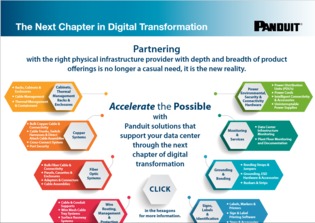 Those organizations that are running on-prem data centers, digital transformation is possible with the right solutions and the right physical infrastructure provider. Whether that means fiber, copper, or eco-friendly power hardware, you need a partner that can recommend what's best for you.
In this article, you will see how to "accelerate the possible" with solutions that are designed to support your on-prem data center through the next chapter of your digital transformation.
Read on to learn more about these solutions and a partner that has the experience and knowledge to help transform your organization the way you want it done.