Centralized vs. decentralized identity: what's the difference?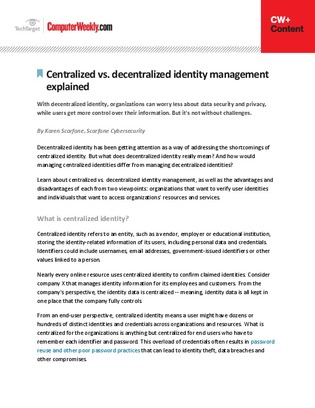 Decentralized identity has been getting attention as a way of addressing the shortcomings of centralized identity. But what does decentralized identity really mean? And how would managing centralized identities differ from managing decentralized identities?
In this article, learn about centralized vs. decentralized identity management, as well as the advantages and disadvantages of each from two viewpoints: organizations that want to verify user identities and individuals that want to access organizations' resources and services.