White box networking use cases and how to get started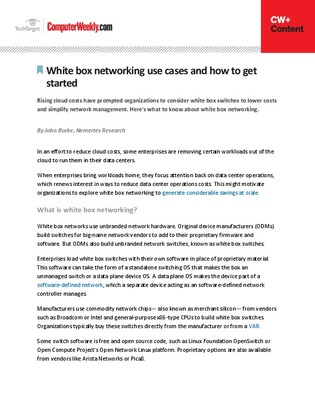 In an effort to reduce cloud costs, some enterprises are removing certain workloads out of the cloud to run them in their data centers.
When enterprises bring workloads home, they focus attention back on data center operations, which renews interest in ways to reduce data center operations costs. This might motivate organizations to explore white box networking to generate considerable savings at scale.
In this article, learn more about white box networking and its main uses.