Modernization Solutions for Software AG's Natural and Adabas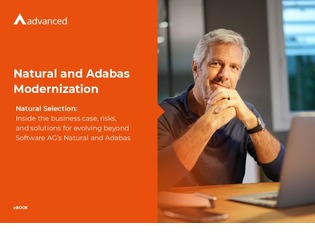 It is often said that the most difficult hurdle in modernizing mainframe environments is the inherent risk involved in making a change to a core business system that has been working well for the past 30 or 40 years.
To make matters worse, the growing scarcity of capable talent available to help enterprises with Natural and Adabas further adds to the pressure to modernize.
So how can your organization evolve beyond the confines of legacy environments during such a talent drought?
Read through this e-book for an outline of how a phased approach to modernization removes the common risks many executives and developers cite as reasons to bet on the status quo and stay with outdated technology.