Why has SOC modernization emerged as a trend?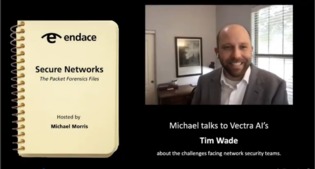 In this webcast, Endace's Michael Morris interviews Vectra AI's Technical Director, Tim Wade. First, Wade discusses his career history, which includes service in the United States Air Force.
The two then move on to a discussion about SOC modernization, considering the trend's causes, the core principles of a successful modernization strategy, and the issues that SOC teams face on their paths to implementation.
Watch now to unlock their thoughtful conversation.