A Conversation about Bolstering Security Resiliency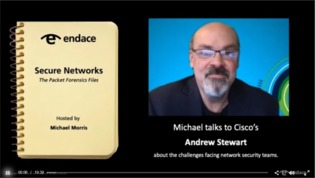 On this episode of Endace's "Secure Networks: The Packet Forensics Files," Michael Morris interviews Andrew Stewart, Cisco Systems' Senior National Security and Government Strategist.
Stewart provides his thoughts on cybersecurity standards and the risks in today's landscape.
The two consider how government agencies could promote bolstered security resiliency.
Morris poses to Stewart, "Where do you see most organizations lacking in their resiliency?"
Watch now to unlock Stewart's response.