Accelerate Your Resolution of Security Attacks: Demo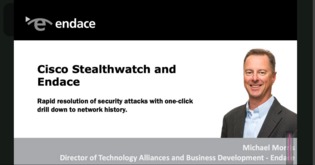 To defend against increasing cyberattacks, your business must have a solid threat-resolution strategy in place.
This demo is here to help you accomplish that.
In the video, Endace's Michael Morris walks you through how to accelerate the resolution of security attacks by leveraging an integration workflow from Cisco Stealthwatch to EndaceProbe.
View now to learn more.