How to Eliminate Any Guesswork in Security Incident Response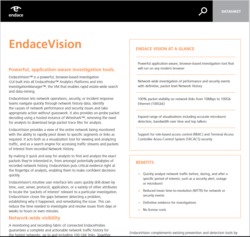 When you're investigating a security incident, you want to eliminate any guesswork. This data sheet explores how EndaceVision, a browser-based investigation GUI, can help you do so.
Read on to learn about how the product works and its 4 key benefits, which include no license costs and reduced MTTR for security or network events.