Why SaaS-based tools are essential for IT monitoring today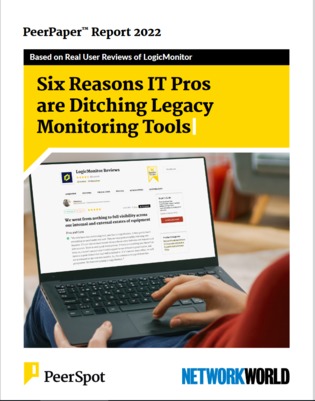 As IT infrastructure evolves, legacy monitoring tools simply aren't agile enough to keep up with new and complex technology stacks. That's why many IT pros are replacing aging legacy monitoring solutions with SaaS-based platforms to consolidate toolsets and keep up with the demands of scale.
But don't just take our word—download this report from PeerSpot to be privy to the top 6 reasons IT pros are ditching legacy monitoring tools, such as:
Automation Is No Longer a Nice-to-Have
Lack of Visibility into Hybrid and Cloud Environments
Too Much Alert Noise
And 3 more
As a bonus, you'll learn how to embrace SaaS tools that enhance your monitoring efforts.