DNS privacy vs. enterprise security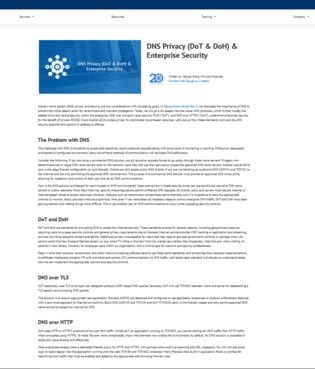 Domain name system (DNS) privacy and security are two considerations with competing goals.
This blog post looks at DNS from both perspectives, analyzing how privacy-centric protocols such as DNS over HTTP and DNS over TLS conflict with DNS-based security controls.
Read the full article to gain deeper insights into the difficulties arising from DNS privacy and security.