Considering key networking trends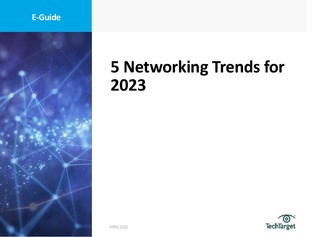 As your distributed network grows, you have to keep in mind that your attack surface does too.
So, how can you ensure that your network is protected from increasing and complex cyberattacks? Staying up to date on the latest networking trends can help.
This E-Guide presents 5 key networking trends for 2023:
AIOps and network automation tools will boost operational efficiency
Networking expertise will prove crucial for locating security threats
And more
Read on to explore these networking insights.